Iran
Rouhani: All Gov't Bodies Ordered to Help Flourished Production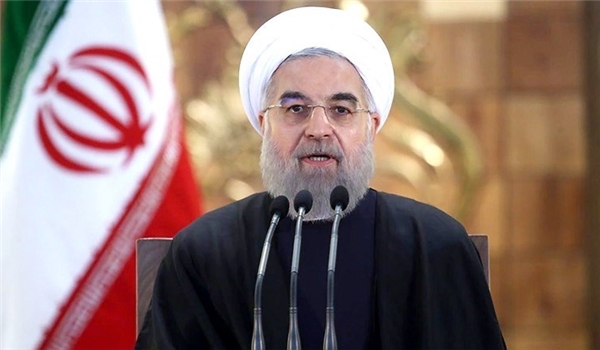 Iranian President Hassan Rouhani has ordered all governmental bodies and organizations to help boost domestic production in both qualitative and quantitative terms.
President Rouhani in separate sessions in Tehran on Saturday studied the performance of different ministries in the past Iranian year (ended on March 20) and their plans for the current year.
He lauded efforts made by the cabinet ministers in political, economic and cultural fields, stressing the need for all governmental bodies to double efforts to materialize the slogan of the new year designated by Supreme Leader of the Islamic Revolution as the year of 'Pick-up in Production' by more production of higher quality and higher quantity goods.
On March 21, Ayatollah Khamenei offered greetings in a televised message to the nation on the occasion of the New Persian Year.
The leader hailed the nation's "fortitude and prudence" against the enemies' conspiracies.
Ayatollah Khamenei designated the new Iranian calendar year of 1398 as the year of "Pick-up in Production".
He lauded the Iranian nation for showing strong reaction to the severe and unprecedented sanctions imposed by the US and abided by Europe.
The Leader underlined that the economic issue still remains the top priority of the country.