Iran
Rouhani and his cabinet pay tribute to Imam Khomeini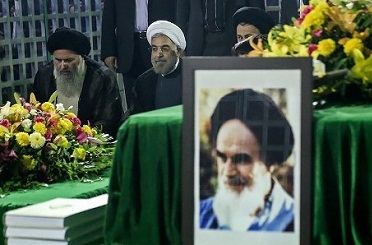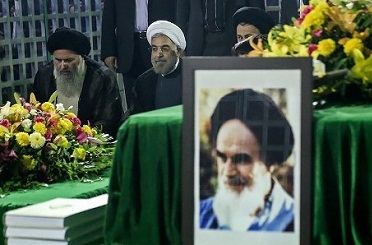 At the 35th anniversary of the Islamic Revolution of Iran, President Rouhani and his cabinet have paid tribute to the founder of the Islamic Revolution, Imam Khomeini, at his mausoleum Sunday morning.
During the ceremony Imam Khomeini's grandson Seyed Hassan Khomeini accompanied the president and the cabinet members.
President Rouhani and the cabinet members paid tribute to His Eminence and also visited his wife and son's tombs.