Iran
Rouhani Felicitates Imam Khamenei, Nation on Success of Iran's Diplomacy in Geneva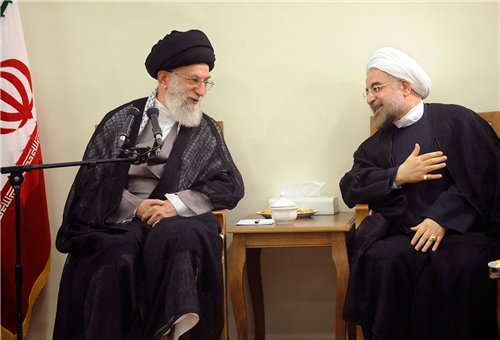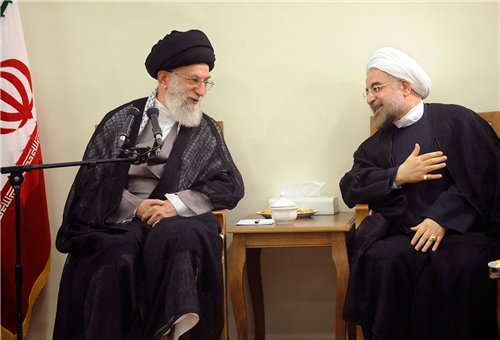 Iranian President Hassan Rouhani congratulated in a letter to Leader of the Islamic Ummah and opppresse People Imam Seyed Ali Khamenei and the Iranian nation on the success of the country's negotiating team in the Geneva talks with the six world powers (the US, Russia, China, France, Britain and Germany).
Addressing the Supreme Leader in his letter, President Rouhani pointed to the Sunday agreement reached between Iran and the Group 5+1 (the five permanent UN Security Council members plus Germany), and said the Iranian team of negotaitors have succeeded in convincing the world powers to acknowledge the Iranian nation's nuclear and enrichment rights and pave the way for future strides in the protection of Iran's technical and economic advances.
The Iranian president said surely the recent success in the talks with the major world powers was the result of the Supreme Leader's guidelines and the relentless support of the Iranian nation.
"Success in these negotiations showed the big powers can be urged to respect the Iranian nation's rights and take firm steps towards the final definite resolution of the differences through a logical and reasonable presentation of the Iranian nation's stances, while respecting all the principles and redlines of the ruling system," the letter said.
President Rouhani described "recognition of Iran's nuclear rights and safeguarding Iran's nuclear achievements" along with halting the growing trend of the cruel sanctions and decreasing part of the illegal pressures exerted by the unilateral sanctions as the major achievements of Iran in the Sunday deal, adding that the collapse of the sanctions' structure has begun.
"I congratulate this divine success to the Supreme Leader and am grateful to your guidance and supports; I appreciate the great Iranian nation's relentless supports and honor the memory of the nuclear martyrs, I renew this government's true pledge for serving this thankful nation…," the Iranian president said in his letter.
Iran and the G5+1 reached an agreement in Geneva on Sunday after days of intensive negotiations.