Economy
Rouhani hails govt.'s economic job as 'miracle'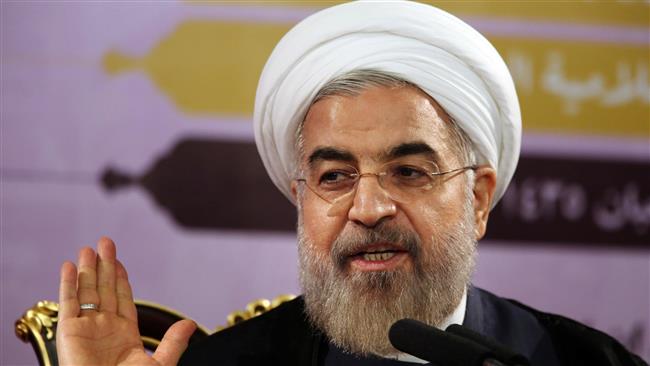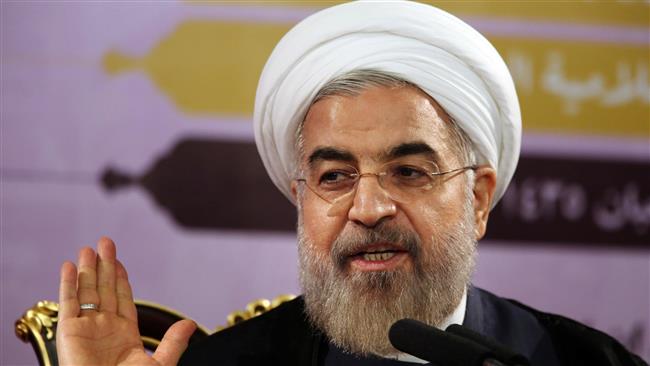 Iran's President Hassan Rouhani says his economic team has done what he described as "a miracle" to bring the country from the brinks of economic collapse to the positive territory. 
"We were able to bring down inflation from 40 percent to well below 16 percent," he told an economic forum in Tehran. "Iranian and foreign experts say what the government has done is more like a miracle from the economic viewpoint".
Rouhani said he had promised to take measures to decrease Iran's inflation from the record highs of above 40 percent to as low as 15.5 percent.  "This is while we had promised to bring down inflation to 25 percent before April 2015," he said.
The Iranian president further said Iran's economic growth was -9 percent in 2012 and 2013. "Who knew that we would be able to push the economy from -9 percent into the positive territory within two years?" Rouhani said.
"Iran's economic growth over the second and third quarters of 2014 was 4 percent higher than the same period in 2013. And we expect this to continue toward positivity before this coming April," he added.
Rouhani said the positive figures on the performance of his team were in line with the pledges of his government to the people was to take measures to improve their welfare and put the country on the road to growth and prosperity.
The Iranian president said the country has already taken the early steps toward economic prosperity. He said Iran's foreign relations should to the same degree reach a point that the world would move toward a wider interaction with Iran.
Still, Rouhani emphasized, much remain to be done.  "We are currently trying to overcome the problems that were created before so that Iran moves faster toward progress and development," the Iranian president said.
"If the people join hands with the government, we will be able to overcome all problems."