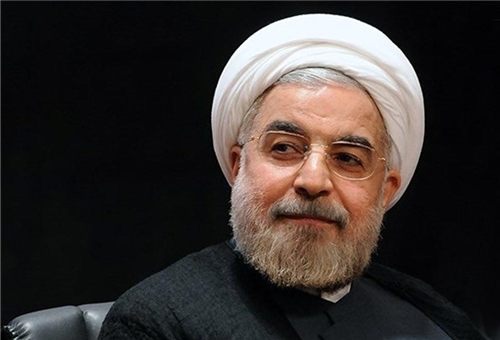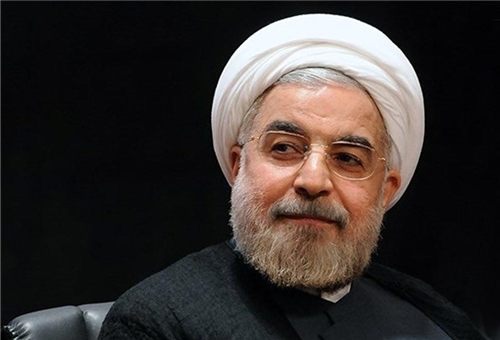 Iranian President Hassan Rouhani hailed the success of the country's negotiating team in the Geneva talks with the six world powers (the US, Russia, China, France, Britain and Germany), and underlined that Iran will continue making progress in scientific and technological fields as the country's martyred nuclear scientists had desired.
Speaking in a meeting with the families of the martyred Iranian nuclear scientists after Iran and the six world powers struck a deal in Geneva on Sunday, President Rouhani said, "What was achieved today was the result of the efforts made by the entire Iranian nation, scientists, sympathizers and honorable martyred nuclear scientists as well as the supports of the Supreme Leader."
He further pointed to the achievements of Iran's slain nuclear scientists, and said, "No matter the world wants it or not, this path will, God willingly, continue to the peak that has been considered by the martyred nuclear scientists owing to the blood of the martyrs and backing of the Iranian nation."
Earlier this year, Supreme Leader of the Islamic Revolution Ayatollah Seyed Ali Khamenei praised the Iranian nation and officials who tried their best to attain self-sufficiency for the country regardless of enemies' pressures and hostilities.
Speaking after the endorsement ceremony of President Rouhani on August 3, Ayatollah Khamenei recalled the hostilities shown by the enemies of the Islamic Revolution, the United States in particular, and called on people and officials to learn from the hardships imposed by the enemies and strive for greater might and self-sufficiency for the country.
"Some enemies, from the first day after the victory of the Islamic Revolution, openly stated ruining the revolution and removing the Islamic government as their goals. However 34 years after that day, they have failed not only to destabilize the Islamic Republic, but also to stop its progress," the Leader noted.
Late in June 2012, Iran announced that its intelligence forces had identified and arrested all terrorist elements behind the assassination of the country's nuclear scientists.
"All the elements involved in the assassinations of the country's nuclear scientists have been identified and arrested," Iran's Intelligence Ministry announced in a statement in June 2012.
A number of countries, whose territories and facilities had been misused by the Mossad-backed terrorist teams, have provided the Iranian officials with relevant information, the statement added.
Over the course of the investigations, all other elements behind the assassinations of the Iranian scientists Massoud Ali-Mohammadi, Majid Shahriari and Mostafa Ahmadi Roshan as well as Reza Qashqaei (Roshan's driver) have been apprehended, the statement read.
According to the statement, Iran's Intelligence Ministry has detected some of Mossad's bases within the territories of one of Iran's Western neighbors, which provided training and logistic support to the terrorist networks.
In the fifth attack of its kind in two years, terrorists killed a 32-year-old Iranian scientist, Mostafa Ahmadi Roshan, and his driver on January 11, 2012.
The blast took place on the second anniversary of the martyrdom of Iranian university professor and nuclear scientist, Massoud Ali Mohammadi, who was also assassinated in a terrorist bomb attack in Tehran in January 2010.
The assassination method used in the bombing was similar to the 2010 terrorist bomb attacks against the then university professor, Fereidoun Abbassi Davani – who is now the head of Iran's Atomic Energy Organization – and his colleague Majid Shahriari. While Abbasi Davani survived the attack, Shahriari was martyred.
Another Iranian scientist, Dariush Rezaeinejad, was also assassinated through the same method on 23 July 2011.