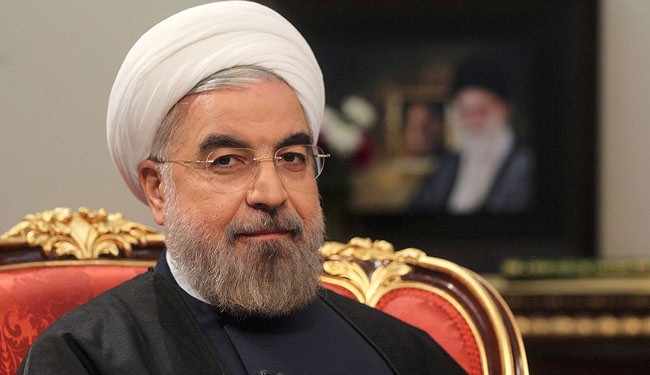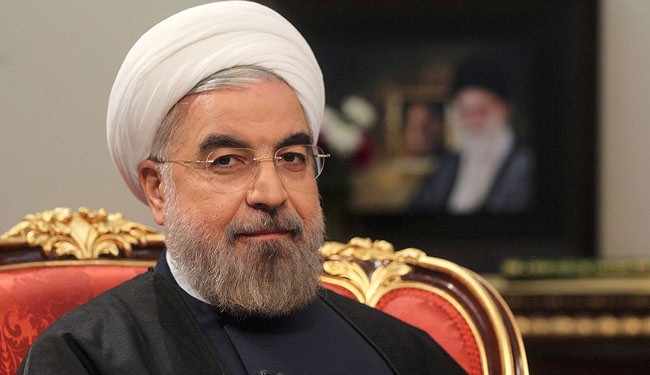 Iran's President Hassan Rouhani has hailed the recent landmark interim nuclear deal reached with world powers as the right step in a "long" journey to a comprehensive accord, adding that the deal worked to isolate Israel.
He stressed on Tuesday that Iran's enrichment of uranium, which according to the deal will be limited to 5 percent purity, would continue as his negotiators engage with the so-called P5+1: the United States, Britain, France, China, Russia and Germany.
"Agreement in Geneva is a very positive first step, but the journey before us is long," Rouhani said in a live address on state television to mark his Cabinet's 100th day.
"Step by step, we're moving toward achieving a comprehensive agreement with the P5+1," he said.
"Enrichment, which is part of our rights, will continue … Iran will never abandon its enrichment activities," he added.
"There are some in the world who do not want this issue to be resolved, and there may even be some in this country who are acting childish," Rouhani said.
"Everyone is happy about this deal" except "warmongers and that regime, which is an illegitimate one that occupies," Rouhani said, referring to Israel, which the Iran does not recognize.
"Now, our enemies are isolated," Rouhani added.
For his part, Iran's foreign minister said bilateral discussions with the US before the historic nuclear deal had been limited to the atomic issue and there was no rapprochement with Washington.
Mohammad Javad Zarif's remarks came after a senior US official said a series of secret meetings between Iranian and American envoys had taken place since the June election of Rouhani in preparation for Sunday's nuclear deal.
"Our discussions have been limited to the nuclear issue," Zarif said in English when asked about the revelation, without directly commenting on them or giving any details.
"All the speculations about discussions involving other issues are flatly wrong, as we've only concentrated on the nuclear issue," he said.
Zarif led the Iranian team at the talks in Geneva which culminated in the landmark agreement, elusive for the past decade.
Zarif met face-to-face for an hour with his US counterpart John Kerry in New York in late September, the first such meeting since the 1979 Islamic Revolution.
The two also spent several hours in bilateral sessions in the nuclear talks between Iran so-called P5+1 group.
"In discussions on the sidelines of the P5+1 there were various countries, including the United States," Zarif said.
"We made it very clear that there is no problem for Iran to discuss with all the parties … on the resolution of the nuclear issue."
After the agreement had been reached Sunday, a senior US official said contacts with Iran were established and series of meetings to "reinforce and ultimately to being part of the P5+1 negotiations."
Speaking not for attribution, the official was commenting on a detailed report on the specialist Middle East news website Al-Monitor which says the contacts had started before Rouhani's election.
Zarif did not directly comment on these reports.
The interim agreement in Geneva is valid for six months to allow for more diplomacy before a final deal is clinched that would once and for all remove suspicions in the West that Iran's nuclear drive masks military objectives.
The White House warned Congress against voting for fresh sanctions on Iran, after leading members from both parties began drafting the measures. "For Congress to add additional sanctions before this diplomatic window could be pursued would undermine our credibility about the goal of these sanctions," said deputy White House spokesman Josh Earnest.
"We're not sanctioning just for the sake of sanctions and we're not sanctioning the Iranians specifically to punish them.
"We have these sanctions in place to pressure Iran to consider and pursue a diplomatic option. That diplomatic opportunity has presented itself and we should pursue it," he added as President Barack Obama arrived in Los Angeles for a visit.
Obama Monday defended his administration's approach to Iran following criticism of the nuclear deal from Republican rivals and key ally Israel.
Leading Democratic and Republican senators are crafting legislation to reinstate the full force of sanctions and impose new ones if Iran doesn't make good on its pledge to roll back its nuclear program, brushing aside the Obama administration's fears about upending its diplomatic momentum.
Senators Bob Menendez, a Democrat, and Mark Kirk, a Republican, hope to have the bill ready for other lawmakers to consider when the Senate returns Dec. 9 from its two-week recess, according to legislative aides.