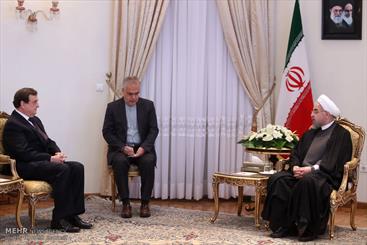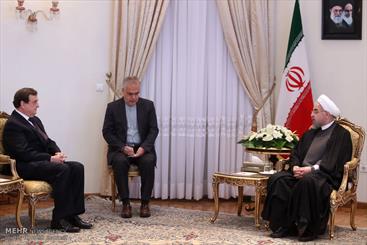 During the meeting with Chile's newly-appointed ambassador to Iran, President Rouhani stressed the need for both Tehran and Santiago to develop cooperation in various fields.
After receiving the credentials of the Chile's newly-appointed non-resident Ambassador to Iran Christian Boros on Tuesday, President Rouhani stated that conditions currently prevailing on the international system require that countries come together for developing economic cooperation and resolving security issues.
"Iran and Chile as two developing countries have common goals in global issues and can have more and better cooperation in international communities," said Rouhani.
While welcoming the Chilean government's decision on inaugurating an embassy in Tehran, President Rouhani expressed hope for further political, economic, and scientific cooperation between the two countries.
President Rouhani deemed the role and position of the Latin American countries in the world affairs highly important and called for strong ties with these countries including Chile.
The Chilean accredited ambassador, for his part, noted Santiago's resolve to develop bilateral relations and called for increased consultations between the two countries on different international issues.