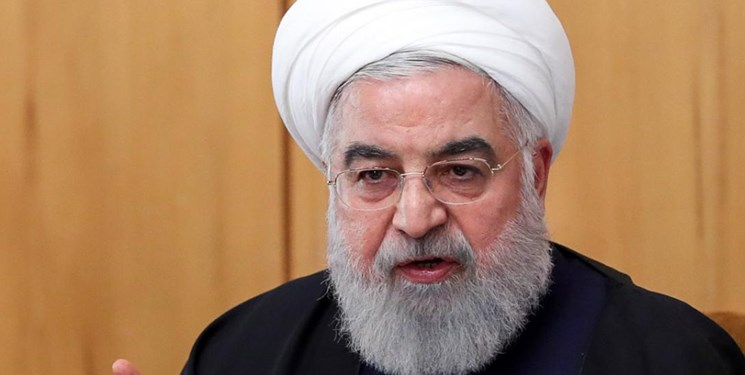 Iranian President Hassan Rouhani said that the Iranian nation will bring the United States to its knees, adding that Washington will have to lift sanctions.
"In 2020, Iran witnessed the defeat of the criminal American President Donald Trump," Rouhani said on Monday, adding that the US will have to kneel down before the Iranian nation.
"The new US administration has admitted four times that maximum pressure on Iran was wrong and ineffective," he noted, noting that those who imposed sanctions on Iran now confess that the sanctions have been futile.
In relevant remarks on Sunday, Rouhani said that the enemy's scheme to cause a severe lack of goods and supplies in Iran has been foiled due to the resistance of the nation and the government.
Rouhani stressed that Iran has successfully nullified the enemy's' plot to cause famine and economic hardship in the country.
"Development of non-oil exports is an effective tool for achieving the policies of Economy of Resistance underlined by the Supreme Leader to fight the US unjust and illegitimate sanctions," he added.
Pointing to new conditions created for negotiations with the countries which have blocked Iran's assets due to the US coercion, Rouhani expressed hope that the conditions would lead to stability in forex market.