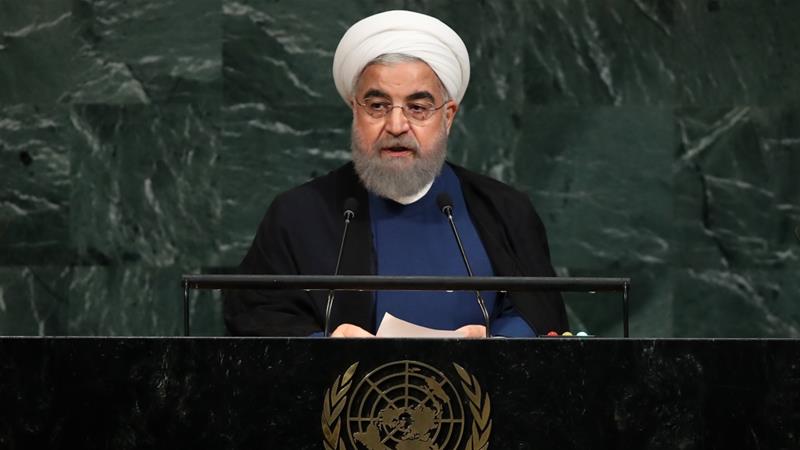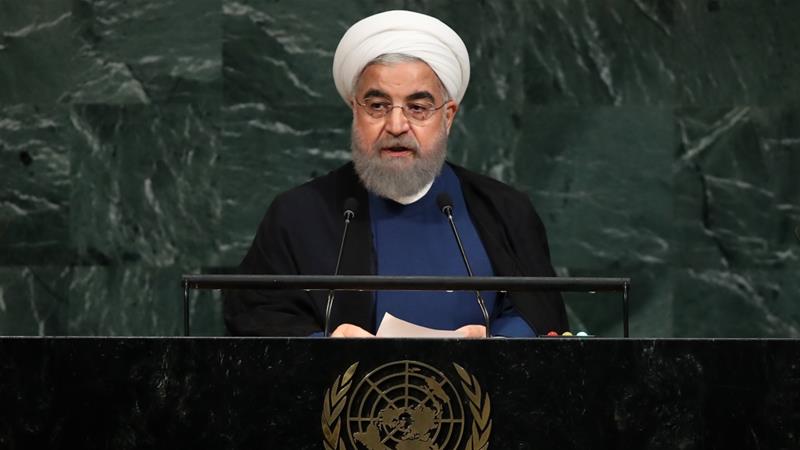 Iranian president Hasan Rouhani struck back at his US counterpart on Tuesday, hours after Donald Trump delivered a speech in which he slammed the foreign policy of the Islamic Republic.
Addressing the UN General Assembly in New York, Rouhani accused the Trump administration of having a "Nazi disposition" within minutes of opening his remarks, later stating: "The United States' understanding of international relations is authoritarian."
"No state or nation can be brought to the negotiating table by force," Rouhani said, using the majority of his time at the UN podium criticizing his American counterpart.
"We consider nuclear knowledge an imperative and nuclear weapons prohibitive," Rouhani said, warning that Tehran would meet "commitment for commitment, violation for violation, threat for threat."
Earlier in the day, Trump characterized the Iranian government as a 'cancer' on the Middle East.
"Iran's leaders sow chaos, death and destruction," Trump said. They do not respect their neighbors or borders or the sovereign rights of nations. Instead, Iran's leaders plunder the nation's resources to enrich themselves and to spread mayhem across the Middle East and far beyond.
In his speech, Rouhani argued that the most pressing issue facing the Middle East was the Israeli occupation of Palestine and characterized the Zionist regime as a "racist and apartheid", slamming its passage of the so-called "Nation-State Law".
He said that the Zionist entity is "equipped with a nuclear arsenal and blatantly threatening others with nuclear annihilation."
Rouhani offered interviews to American journalists during his visit to New York in which he slammed Trump's attempts to zero out Tehran's oil exports and worsen its economic crisis. He said that Trump has repeatedly asked to meet, but that he would decline to do so until Trump comes back to negotiations on the basis of the 2015 nuclear accord, formally known as the Joint Comprehensive Plan of Action.
Furthermore, the Iranian president suggested that Trump had pulled out of the agreement to scuttle "the legacy of his domestic political rivals," referring to former president Barack Obama who spearheaded the agreement.