Iran
Rouhani: Nuclear Deal Marks Failure of Enemies' Attempts to Promote Iranophobia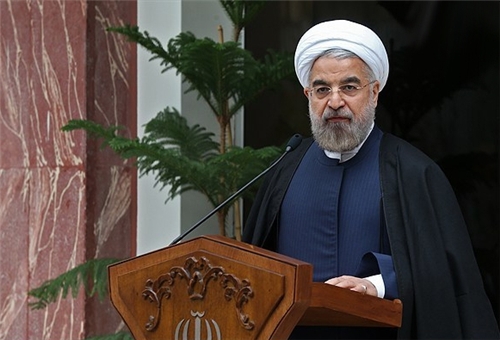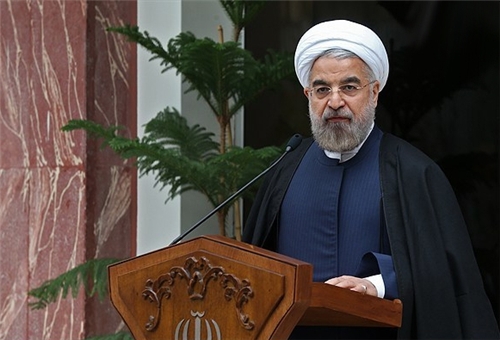 Iranian President Hassan Rouhani underlined that the nuclear agreement between Tehran and the world powers indicated the failure of enemies' efforts to spread Iranophobia across the region and the world.
"The enemy wanted to promote Iranophobia among the world public opinion," Rouhani told reporters in a press briefing in Tehran on Sunday.
"The negotiations (between Iran and the world powers) created an atmosphere that the confidence between Iran and the other countries was directed towards the right path," he added.
"Of course, confidence is a two-way road and others should also build our confidence but the preliminary steps have been taken towards confidence-building," Rouhani underlined.
He, meantime, stressed that "we have a long way to go before reaching full confidence".
Rouhani referred to the negotiations held with the Group 5+1 (the US, Russia, China, France and Britain plus Germany) in New York and Geneva after his election as the new Iranian president in June, and said, "The result of the negotiations is that the G5+1 or, in other words, the world powers have now recognized Iran's nuclear rights."
"During the talks, the world came to understand that respecting the Iranian nation would bear results, and sanctions would not work," he added.
Iran and the Group 5+1 (the five permanent UN Security Council members plus Germany) reached a final agreement on Sunday, which includes recognition of Tehran's right of uranium enrichment and removal and easing of the sanctions.
Iran and the Group signed a four-page agreement after five days of difficult and intensive negotiations and more than a decade-long nuclear standoff.
One of the pages of the agreement signed in Geneva deals with the easing and removal of the US-led western sanctions imposed against Iran. According to the deal, no further sanctions will be imposed against Iran.
Iran's right to enrichment has been recognized in two places of the document.
In return, Iran will reciprocate with a series of confidence-building measures.
Iran as a confidence-building measure will not further expand its activities in Arak, Natanz and Fordo in the next six months, but (uranium) enrichment below five percent and production of the relevant enriched material in Fordo and Natanz will continue as before.
Iran will also continue its research and development in its nuclear program.