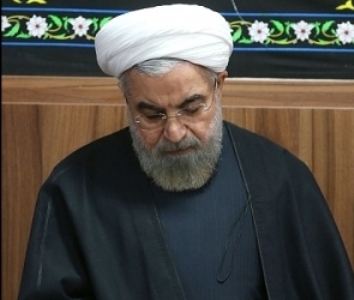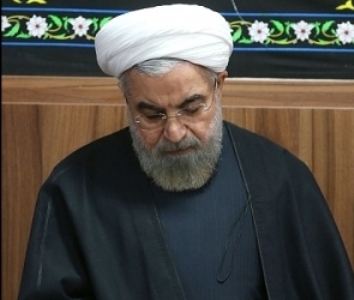 President Hassan Rouhani on Sunday reaffirmed commitment to path of Imam Hussein (AS) by campaign against deviations in the right path of Islam.
President reaffirms commitment to path of Imam Hussein (AS)
President made the remarks in a mourning ceremony of Moharram al-Haram.
I Pray to God to help the Muslims not deviate from the right path and guide the people to the right path and prosperity, the president said.
President noted that treading on the right path of Islam needs devotion and self-sacrifice.
President Rouhani along with the cabinet ministers and people took part in the annual mourning ceremony to mark the martyrdom anniversary of Imam Hussein (AS), the third Imam of Prophet Mohammad (PBHU) Infallible Household.
Meanwhile, millions of people took part in ceremonies across Iran on Sunday, marking the anniversary of the martyrdom of Imam Hussein (AS).
Dressed in black, they beat their chests with bare hands and lashed their shoulders with iron chains – rituals meant to show their grief over the death of Imam Hussein (AS).
Known as Ashura and observed by Muslims across the world, the occasion culminates on Tuesday, the 10th day of the lunar Muslim month of Moharram.
The third Imam was martyred after he flatly refused to give allegiance to the oppressive Umayyad caliph, Yazid.
His martyrdom took place on the tenth of the Muslim month of Moharram known as Ashura, in 680 AD.
He was martyred along with 72 of his loyal companions in Karbala.