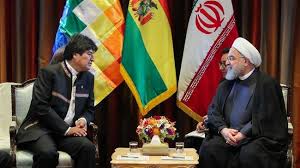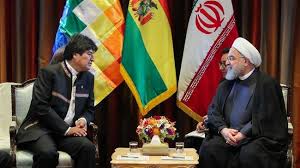 Iran's President Hassan Rouhani has ruled out a possible meeting between him and his US counterpart, Donald Trump, saying Iranians could not easily ignore Trump's hostile measures against the Islamic Republic.
Rouhani made the remarks while speaking in a meeting with US media officials in New York on Monday ahead of the 73rd annual session of the United Nations General Assembly.
Asked whether he would meet with Trump similar to what North Korea's leader Kim Jong Un did in June, Rouhani said, "Comparing these two issues would not be [a] very accurate [comparison]."
"Since last year, the US president has withdrawn from a very important [nuclear] agreement [with Iran] for no reason and has imposed sanctions and threatened the Iranian people and these measures cannot be easily ignored. The case of North Korea is very different from that of Iran," Rouhani said.
The US president announced in May that Washington was pulling out of the nuclear agreement, officially known as the Joint Comprehensive Plan of Action (JCPOA), which lifted nuclear-related sanctions against Tehran in exchange for restrictions on Tehran's nuclear program. The deal had been signed between Iran and the five permanent members of the UN Security Council plus Germany in 2015.
The US administration reintroduced the previous sanctions while imposing new ones on the Islamic Republic. It also introduced punitive measures — known as secondary sanctions — against third countries doing business with Iran.
A first round of American sanctions took effect in August, targeting Iran's access to the US dollar, metals trading, coal, industrial software, and auto sector. A second round, forthcoming on November 4, will be targeting Iran's oil sales and its Central Bank.
Rouhani further said his American counterpart has taken a number of "very incorrect moves against Iran and the Iranian people."
"He has left the JCPOA without any reason, imposed sanctions and posed threats to the Iranian nation without any reason and has interfered in our internal affairs. Before any discussion, these incorrect measures should be redressed," the Iranian president explained.
Asked whether the European parties would also team up with the US on the issue of the nuclear deal, he said, "Iran has so far remained committed to its obligations under the JCPOA." The Iranian chief executive added that if the remaining parties fulfilled their obligations, the nuclear agreement could be kept alive, but Iran would definitely make another decision in case of other circumstances.
Despite Washington's withdrawal, Iran has not left the deal yet, stressing that the remaining signatories to the agreement have to work to offset the negative impacts of the US pullout for Iran if they wanted Tehran to remain in it. Other parties to the JCPOA have repeatedly announced that the deal is working and should stay in place.
British Prime Minister Theresa May said on Sunday that Iran is in compliance with its commitments under the nuclear deal, stressing that the agreement should be kept alive.
"From what we see, we believe that it is doing that," May told CBS.
Elsewhere in his remarks, Rouhani said interaction with countries across the world was one of his election slogans in May 2017, adding, "One of my important promises to the people was to pursue the policy of interaction, dialogue and cooperation with regional and world countries. The JCPOA was one of the outcomes of this policy."
"Although the US has quit the JCPOA, we are still committed to it," Iran's president said, adding, "People's vote and opinion is the basis [for everything] in our country and the Iranian people know that we have not initiated withdrawal from the JCPOA and the country, which has done this breach of promise is America."