Iran
Rouhani Says COVID-19 Cases Dwindling in Iran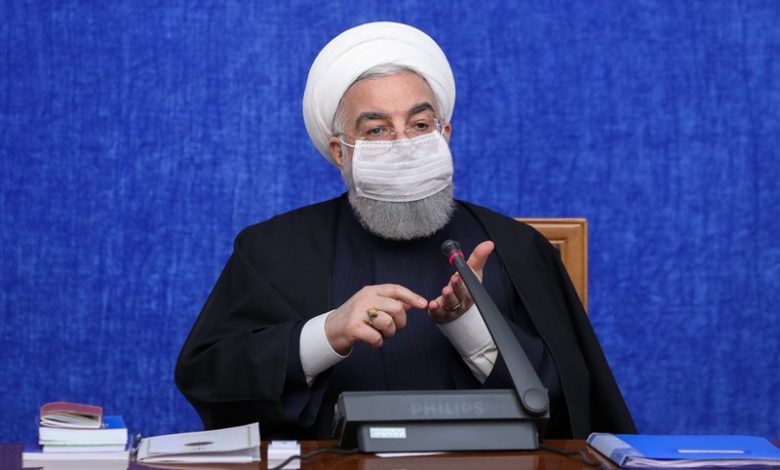 Iranian President Hassan Rouhani said his administration's handling of the coronavirus pandemic has curtailed transmission of the disease in most provinces of the country.
Addressing a Saturday session of the Coronavirus Fight National Headquarters, the president said the "very good measures" taken over the past two months have led to a decreasing trend in the spread of COVID-19 in the majority of provinces in recent weeks.
The number of Iranian cities categorized as red zones have dropped to 12 following the most recent round of coronavirus restrictions, Rouhani added.
The Iranian president also warned that a failure to take the pandemic seriously would ignite a new wave, stressing the need to avoid gatherings and unnecessary travels.
He called on the Iranian people to celebrate a "cyber-Yalda Night" this year, stay home at the longest night of the year, and attend online family gatherings to break the chain of transmission of the coronavirus, referring to a Persian winter event that is commemorated on the last night of autumn.
Coronavirus Updates in Iran
The Islamic Republic recorded on Saturday 8,201 new COVID-19 infections and 221 deaths.
At her daily press conference, Health Ministry Spokesperson Sima Lari said the number of total coronavirus cases in the country has so far reached 1,100,818 with the death toll standing at 51,949.
According to Lari, 5,739 patients are in critical condition while 800,853 patients have recovered.
So far, 6,657,974 tests have been taken across the country to detect infected cases, she added.
Source: Iranian media