Economy
Iran
Middle East
North America
Rouhani says future 'very good' as Great Satan baby killer US vows new sanctions
The US government says sanctions on Iran will intensify in 2020, some two years after Washington's maximum pressure on Tehran failed to bring Tehran to its knees.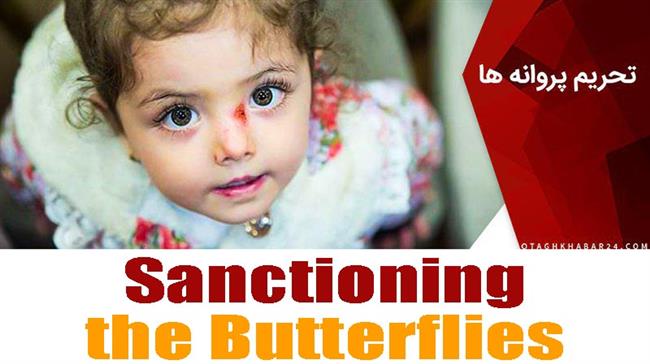 "There will be more sanctions to come, and Iran's economic problems and challenges are going to compound in 2020," a senior US State Department official was quoted as saying Monday.
"They are already deep into a recession, and we are also seeing Iran come under greater diplomatic isolation," the unnamed official claimed, CNBC television reported.
The United States unleashed its "toughest ever" sanctions against Iran when it left the 2015 nuclear deal with the Islamic Republic in May 2018. It has been frivolously piling up on the pressure since then because Tehran shows no signs of buckling.
Iranian officials say any additional sanctions are basically just more of the same, not hurting the country any harder. They also say the impact from the sanctions has bottomed out and the Iranian economy is showing signs of turning around.
Iran says sanctions have lost steam, economy recoveringIran's Minister of Industry, Mine and Trade Reza Rahmani says the impact from US sanctions has bottomed out and the Iranian economy is showing signs of turning around.
The Trump administration has so far sanctioned approximately 1,000 individuals and entities as part of its sanctions on Iran, CNBC on Monday quoted what it called another senior State Department official as saying.
"What we are doing is denying the regime the revenue that it needs to run an expansionist foreign policy, and by that policy, Iran has less money to spend today than it did almost three years ago when we came into office," the official reportedly said.
Washington claims the sanctions target the government, but ordinary Iranians are the ones who suffer the most.
In an interview with BBC Persian in November 2018, US Secretary of State Mike Pompeo brazenly said Iranian officials had to listen to Washington "if they want their people to eat."
Earlier this month, the US government abandoned its propagandist caveat that the sanctions exempted humanitarian trade with Iran as it announced additional sanctions on the country's biggest airline and its shipping network.
"US persons will be prohibited from engaging in transactions involving Islamic Republic of Iran Shipping Lines (IRISL) or E-Sail, including transactions for the sale of agricultural commodities, food, medicine, or medical devices," the US Treasury's guidelines on Iran sanctions read.
Brian Hook, the State Department's Iran envoy, said the US was now turning to "all remaining sources of export revenue, including from petrochemicals and metals that are subject to US sanctions."
The Trump administration claims it has already slashed Iran's oil exports to a trickle, but the Iranian economy is chugging along, much to the chagrin of American leaders who thought the country would come apart if squeezed very hard.
Iran patients feel brunt of US sanctions with their skinA group of patients in Iran feel the excruciating pain of inhuman US sanctions literally with their skin.
On Monday, President Hassan Rouhani said, "Our enemies have realized that they cannot bring us to our knees through maximum pressure."
"Their entire goal was to get us to the negotiating table so that we resign ourselves to whatever demand they have, but this is impossible in our Islamic Iran," the president said during a visit to an exhibition of the country's petrochemical achievements in Tehran.
The US is engaged in "an all-out economic war" against Iran, Rouhani said. "It is wartime now, which entails its own circumstances."
On Tuesday, the president said the unilateral US sanctions have cost Iran $200 billion in foreign-exchange income and investment. They have deprived the Islamic Republic of $100 billion in oil revenue in the last two years and an equal amount in foreign investment credit, he said.
Nevertheless, "the country is being managed, even though life for the people is hard," Rouhani said. "Despite all the problems and pressures, we are on the right track."
Rouhani said Iran's petrochemical production will hit 100 million tonnes a year at the end of his administration in 2021, twice the amount at the start of his tenure in 2013.
"This means a big movement in the country. We did all this in a time of economic warfare. If we had not been in the economic war, more than $200 billion of additional revenues would have entered the country," including $100 billion in oil sales, he added.
Rouhani made the remarks as he opened an express electric train service between Tehran and Hashtgerd, 82 km to the west of the Iranian capital.
The president dismissed downbeat predictions about Iran's future. "Why are we saying the future is bad? No, the future is very good."
"Each of these projects being launched is a blow to the enemy and a beacon of hope for our nation," he said.
"We have no choice but to take refuge in the technology of the day for the well-being of the people and this is the commandment of our God and Prophet to learn and apply science and knowledge," he added.