Iran
Rouhani set to leave for New York City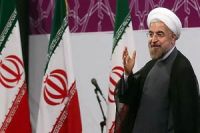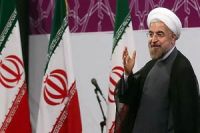 Iran's President Hassan Rouhani is due to leave the Iranian capital for New York City to attend the 68th Session of the United Nations General Assembly.
President Rouhani will leave Tehran on Monday morning to attend the UN event, where he is scheduled to deliver a speech on September 24.
On September 25, Rouhani is due to address the special session of the Nuclear Disarmament Conference as the current chairman of the Non-Aligned Movement (NAM).
He will also address foreign ministers of the NAM, which is an international organization with 120 member states. Nearly two-thirds of the countries of the UN are also NAM members.
Additionally, the Iranian president is expected to meet and hold talks with world leaders on the sidelines of the General Assembly meeting.