Palestine
'Rouhani speech proved Zionist regime isolation'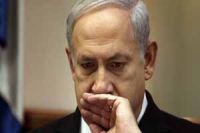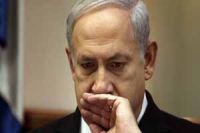 A political analyst says the rapturous welcome Iranian President Hassan Rouhani received at the United Nations proved the isolation of Zionist regime in its enmity against the Islamic Republic.
Gilad Atzmon wrote in a column for Press TV on Wednesday that the warm welcome delivered a clear message to Zionist regime's Prime Minister Benjamin Netanyahu that "beware, we are gradually becoming tired of your dirty politics and pushing for wars."
Atzmon said Zionist regime and the Zionist lobbies would spare no efforts to shut down any opportunity for "dialogue and reconciliation" in the world.
He also played down Netanyahu's boycott of Rouhani's speech at the annual session of the United Nations General Assembly, saying Zionist regime was "alone this time."
Netanyahu was angered by Rouhani's landmark speech at the UN General Assembly, saying the speech was "cynical".
In his address to the UN, Rouhani said the Islamic Republic of Iran poses no threat to the world and Tehran is ready for talks on its nuclear energy program with complete transparency.
The analyst also said the United Nations faces an appropriate opportunity to get Zionist regime to annihilate its nuclear arsenal, noting that such a demand is growing across the globe.