Iran
Rouhani stresses medical progress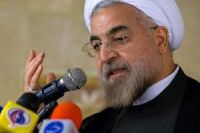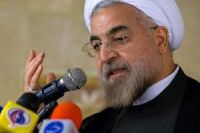 Iran's President Hassan Rouhani has called for due efforts to bring utmost success in the country's medical sector.
According to IRIB, addressing the 76th meeting of heads of Iran's universities of medical sciences, President Rouhani took note of the modern world's scientific progresses and problems and said in Tehran on Saturday that medical industry has created problems for the nations while it has helped them to have better standard of life.
He further pointed out that one could not serve the family, society, and the country even him/herself with unsound and unhealthy physical conditions.
The Iranian president stressed that the Islamic Republic should become a medical hub in the region and across the globe.
The two-day meeting of heads of medical sciences universities inaugurated its work at the building of the Central Library and Documentation Center Saturday morning.
Health issues including its economy, financial credits and innovations as well as medical trainings are among main points which are being discussed at the meeting.