Iran
Rouhani thanks Leader for support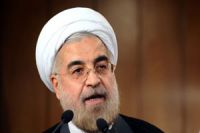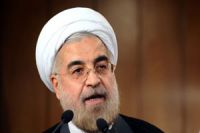 Iranian President Hassan Rouhani has expressed gratitude to Leader of Islamic Ummah and Oppressed People Imam Seyyed Ali Khamenei for supporting the recent diplomatic approach adopted by his administration.
According to ISNA, at a cabinet meeting in Tehran on Sunday, Rouhani thanked Ayatollah Khamenei for backing his administration's foreign diplomacy.
President Rouhani said "In its moving forward, the government will tread based on national interests and the Leader's guidelines".
He added that the government will "defend the nuclear rights of the Iranian nation with all its power and will not spare any effort to remove cruel sanctions" against the Iranian people.
Speaking at a Saturday ceremony in Tehran, Ayatollah Khamenei said, "We support the government's diplomatic drive, including the New York trip, because we trust the administration, which is dedicated to serving [the people], and we are optimistic about it."
The Leader added, "However, some of the things that happened during the New York trip were not appropriate, because we believe the US government is untrustworthy, arrogant and irrational, and one that reneges on its promises".