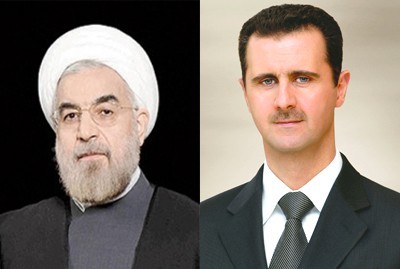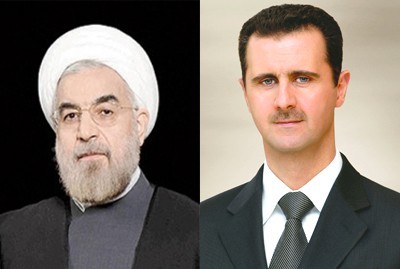 Iranian president-elect Sheikh Hasan Rouhani expressed hope Tuesday that Syrian President Bashar al-Assad will overcome the crisis with the assistance of "benevolent forces".Assad, Rouhani
Responding to Syrian President Bashar al-Assad's congratulatory message on his election, Rouhani said the Iranian and Syrian nations are determined to counter regional enemies, particularly the Zionist regime.
"With the efforts of benevolent and peaceful forces, the great and resistant nation of Syria will be able to completely pass the current situation," Sheikh Rouhani said.
"Undoubtedly, deep-seated and longstanding relations between the Islamic Republic of Iran and the Syrian Arab Republic indicate the two nations' determination for broad cooperation in various political and economic sectors and countering plots [hatched] by enemies of the nations in the region, particularly the Zionist regime [of Israel]," the president-elect said.
Sheikh Rouhani expressed confidence that the great and resistant people of Syria will leave behind the ongoing situation and succeed in preserving their independence and territorial integrity.
In a separate message to Hezbollah's Secretary General Sayyed Hasan Nasrallah, Rouhani reiterated Tehran's unwavering support for the resistant Lebanese and Palestinian people, while highlighting the resistance party's "endeavours" for the anti-Israeli resistant front — comprised of Iran, Syria and Lebanon.
Rouhani said that one of his foreign policy priorities is to mend difficult relations between Iran and Gulf Arab states, which have been further strained by the Syrian crisis.
Sayyed Nasrallah said in his message of congratulations to Rouhani that his election revived hope in the hearts of the oppressed people across the world, notably among supporters of Iran in the Arab and Muslim countries.