Iran
Rouhani to visit Tajikistan next month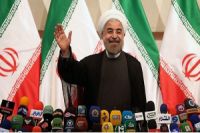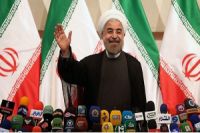 Iranian President Hassan Rouhani is scheduled to visit Tajikistan in early November to explore avenues for further enhancement of bilateral and economic ties between Tehran and Dushanbe.
An informed Tajik source, speaking on condition of anonymity, told Russia's Interfax news agency on Thursday: "The main topic of the discussions during the first visit of Hassan Rouhani as the Iranian president to Tajikistan will be a range of economic issues."
The source added that the exact date of the visit has not been determined yet, and the two sides are still discussing it.
Rouhani and his Tajik counterpart, Emomali Rahmon, are expected to participate in the inauguration of the second unit of the jointly-built 220-megawatt Sangtuda-2 hydropower plant on the Vakhsh River in Tajikistan's Khatlon region, situated south of Dushanbe.
Iran has invested USD 180 million in the hydroelectric project, while Tajikistan has allocated USD 40 million. According to agreements, the plant will belong to Iran for twelve and a half years.
The two presidents will also discuss the completion of the Istiklol Tunnel, which links the northern part of Tajikistan with its southern and central regions.
For the tunnel project, Iran has allocated a grant of USD 10 million and a loan of USD 21.2 million. Tajikistan's share in the project is USD 7.8 million.