Iran
Rouhani urges efforts to use JCPOA for economic progress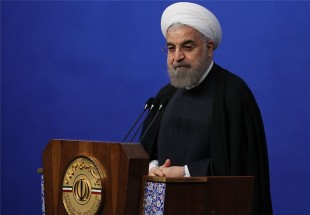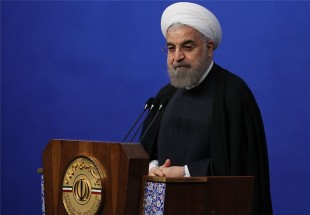 "The JCPOA has just provided a proper and good atmosphere for various (economic) activities," Rouhani said at an iftar (fast breaking) function in Tehran on Saturday night.
He was referring to the removal of economic sanctions against Iran after the country and the Group 5+1 (Russia, China, the US, Britain, France and Germany) started implanting the JCPOA back in January.
"If we do not utilize the atmosphere in various areas, we will gain no benefits," Rouhani said, adding thatthe good atmosphere should therefore be used for the country's development and various economic activities.
Tehran and the Group 5+1 on July 14, 2015 finalized the deal on Tehran's nuclear program and started implementing it on January 16.
The comprehensive nuclear deal terminated all nuclear-related sanctions imposed on Iran.
Experts believe that Iran's economic growth is set to rise remarkably now that the nuclear agreement has come into force.