Imam Ali Khamenei
Iran
Leaders of Ummah
Middle East
Rouhani Vows to Boost Economy, Contain Pandemic in New Iranian Year
In a telephone conversation with Leader of the Islamic Ummah Ayatollah Seyed Ali Khamenei, President of Iran Hassan Rouhani pledged efforts to control the coronavirus pandemic in the new Iranian year, settle the economic problems, and nullify the sanctions.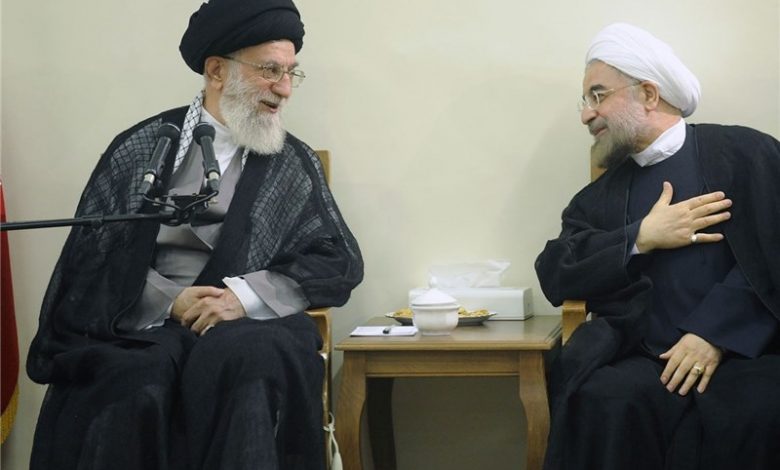 In the telephone conversation on Saturday, the president congratulated Ayatollah Khamenei on Nowruz and wished the Leader a long life and health.
Rouhani also gave an assurance that despite all hostile plots, efforts will be made in year 1400 to fully contain the COVID-19 pandemic, ensure public health, resolve the economic problems, nullify and terminate the sanctions, support domestic production, inaugurate major projects, and bring about an economic boom with the help of people.
Iran will overcome the difficulties caused by the economic war and the coronavirus pandemic in the same way that it weathered those hardships in the previous year, Rouhani added, hoping that the vaccination programs in the new year would ensure public health and economic activities.
In turn, Ayatollah Khamenei congratulated the president and the great Iranian nation on the new year, hoping for the administration's success in serving the nation.
In a televised speech after beginning of the new Iranian year on Saturday, Ayatollah Khamenei praised the Iranian nation's victory in confronting the enemy's maximum pressures, and chose "production: support and the elimination of obstacles" as the slogan for the new year.