Iran
Russia admits massive damage for non-delivery of S-300 to Iran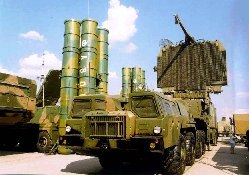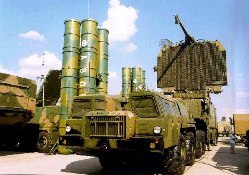 The Federal Service for Military-Technical Cooperation (FSVTS) Director says Russia has suffered damage from S-300 contract with Iran due to sanctions.
Alexander Fomin told to Russian-language Echo Moscow Radio that Russia has suffered loss of hundreds of millions of dollars for the lack of commitment to contract to deliver S-300 air defense missile system to Iran, and that "a $ 4bn suit has been delivered to the international court."
"According to the court Iran has the absolute right to sue the government of Russia," said Fomin. "The S-300 systems cannot be sold to any country other than Iran, since they have been manufactured according to orders from Iran," he added.
According to Rianovosti, in December 2005, Iran and Russia signed the agreement to S-300 delivery to Iran, but Dmitri Medvedev, then Russian president, banned delivery of S-300 system for air fighter, helicopter, and fighter ships armament to Islamic Republic of Iran in a September 2010 decree.
The decree was issued on June 9th, 2010 in consort to measures taken in the UN 1929 Resolution. After that, the Iranian Ministry of Defense and Aerospace Industries Organization has delivered a suit to International Court in Hague, and demanded a compensation for damage of $ 4bn for not delivering S-300 system. This system is specifically designed to defend industrial complex, government centers, and military and command headquarters against air strikes.
This system destroys Ballistic targets and capable of surface targeting. The most recent version of S-300 can target and destroy enemy's planes in 150 Km and in the altitude of 27Km.
According to some Iranian military officials, the Ministry of Defense is developing assembly line for S-300, and it will be produced soon.