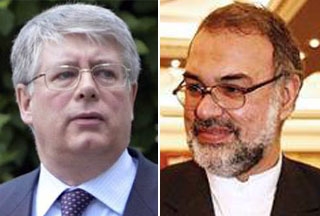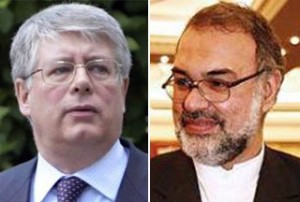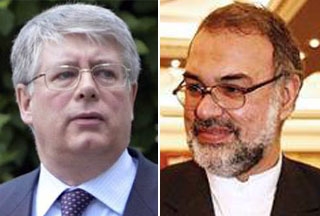 Russian Deputy Foreign Minister Alexei Borodavkin says Moscow is determined to fulfill its commitments to Iran.
"We are bound to our commitments to Iran," Borodavkin said in a meeting with the Iranian ambassador to Russia on Tuesday.
He went on to say that Russian Energy Minister Sergei Shmatko's recent visit to Iran had positive results.
"The results of this visit will open a new chapter in relations between Iran and Russia," Borodavkin noted.
In the meeting, Iranian Ambassador Mahmoud-Reza Sajjadi criticized the West for adopting wrong policies on Iran's nuclear program.
"Threatening and using the language of force will not solve Iran's nuclear issue," IRNA quoted Sajjadi as saying.
In an interview with Iran's SHANA news agency on Monday, Sajjadi said that cooperation between Iran and Russia could defuse the "aggressive US sanctions" against Iran.