Syria
Russia calls Syria's chemical weapons use claims provocation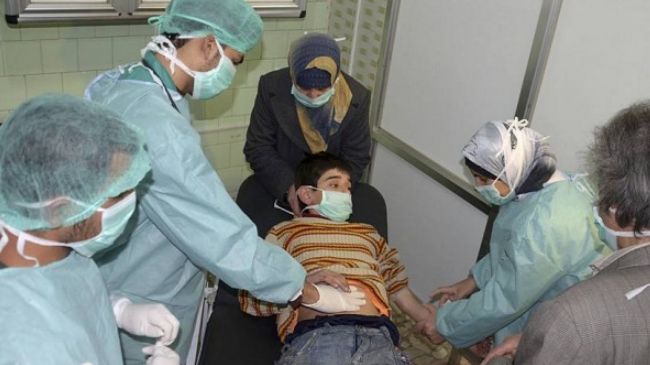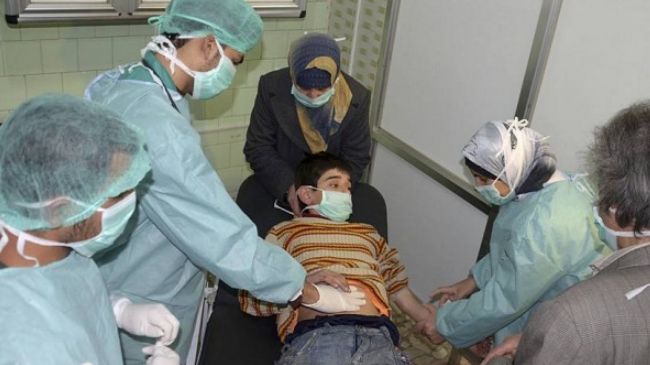 Russia has called the Syrian opposition claims about a chemical attack by the Syrian army near Damascus "premeditated provocation."
Russian Foreign Ministry Spokesman Alexander Lukashevich said in a statement on Wednesday that since reports of the alleged attack were issued just as a UN chemical weapons inspection team arrived in Syria, "this makes us think that we are once again dealing with a premeditated provocation."
The Russian ministry said the claims were first reported "by partisan regional media all at once, as if by command."
It also called for an objective and professional investigation into the alleged attack, adding that previous such reports have proven false.
On Wednesday, Syria's opposition claimed that hundreds were killed in a government chemical attack on militant strongholds in Damascus suburbs of Ain Tarma, Zamalka and Jobar before dawn.
Head of the so-called opposition Syrian National Coalition, George Sabra, told reporters in Istanbul that more than 1,300 people were killed in the alleged attack.
Videos posted online by opposition activists show lifeless bodies, mostly with no visible signs of injury. Press TV, however, could not independently verify where or when the videos were recorded.
The Syrian army has vehemently denied allegations that it used chemical weapons against Takfiri militants in the suburbs of the Ghouta region, saying the accusations were fabricated to distract the visiting team of the UN chemical weapons experts and to cover up militants losses.
The head of the inspection mission, Ake Sellstrom, has said that the alleged attack should be investigated. The Arab League has also called on the UN inspectors to visit the site of the alleged chemical attack.
The US, UK, France, and Saudi Arabia have called for the UN Security Council to convene immediately to discuss the reports of the chemical attack.
In March, dozens of people were killed in a chemical attack in the northern province of Aleppo. A Russian-led inquiry said that militants were behind the deadly attack.