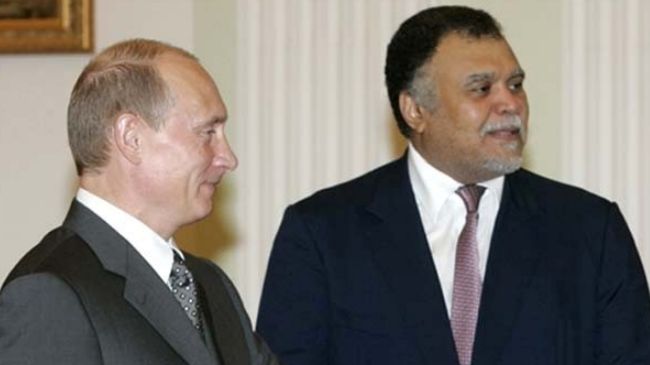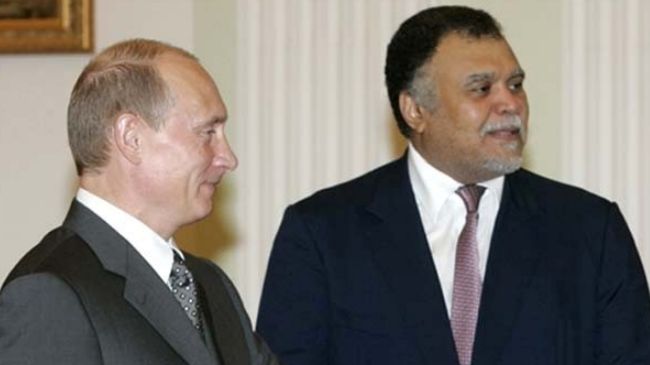 Russia has rejected that President Vladimir Putin had discussed a deal with the Saudi intelligence chief to change Moscow's stance toward Syria.
"Concrete questions about military cooperation were not discussed" at the July 31 meeting between Putin and Prince Bandar bin Sultan, said the Russian president's top foreign policy aide, Yury Ushakov on Friday.
"Putin did not discuss deals," he added.
The denial came after Reuters news agency said in a report that Saudi Arabia has offered Russia a package of economic incentives if Moscow agrees to scale back its support for Syrian President Bashar al-Assad.
Citing Middle East sources, the report said on Wednesday that the proposed deal was offered by Prince Bandar at a meeting with Putin in Moscow last week.
Syrian opposition sources close to Saudi Arabia said Prince Bandar offered to buy up to USD 15 billion of Russian weapons as well as ensuring that Persian Gulf gas would not challenge Russia's gas sales to Europe.
In return, Saudi Arabia wants Moscow to lessen its strong support for the Syrian government and to agree not to block any future United Nations Security Council (UNSC) resolution on Syria.
Russia remains a strong supporter of Assad's government and has blocked several UNSC resolutions against his government. But Saudi Arabia and several other regional countries support militants operating in the country and have repeatedly called on Assad to leave power.
Syria has been gripped by deadly unrest since 2011. According to reports, the Western powers and their regional allies — especially Qatar, Saudi Arabia, and Turkey — are supporting the militants operating inside Syria.
According to UN, more than 100,000 people have been killed and a total of 7.8 million of others displaced due to the violence.