Europe
Russia holds military exercise in Moldova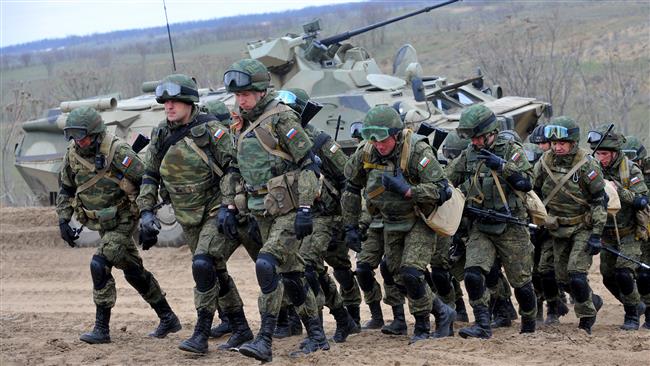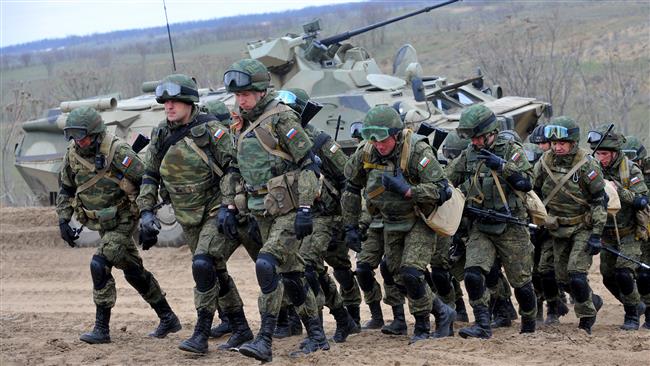 Russian military forces have carried out military exercises in an area in Moldova near Ukraine.
Russian news agencies on Thursday quoted an army representative as saying that 400 troops and 30 pieces of weaponry were involved in the drill in Trans-Dniester, a narrow strip of land squeezed between Moldova and Ukraine.
Army spokesman Oleg Kochetkov said that troops used 100,000 rounds of ammunition during the drill, which involved armored personnel vehicles and grenade launchers.
Russian forces "conducted an anti-terrorism drill and practiced operations to rebuff an attack on their military base," he said.
Meanwhile, the two mainly Russian-speaking regions of Donetsk and Lugansk in eastern Ukraine have been hit by deadly clashes between pro-Russia forces and the Ukrainian army since Kiev launched military operations in April last year to crush pro-Russia protests there.
A fragile deal was reached between the Kiev government and the pro-Russians in eastern Ukraine in February.
The agreement, brokered in the Belarus city of Minsk, was reached after talks between the leaders of France, Germany, Russia and Ukraine. It came into force on February 15.