Iran
Russia, Iran agree on delivery of S-300 defense system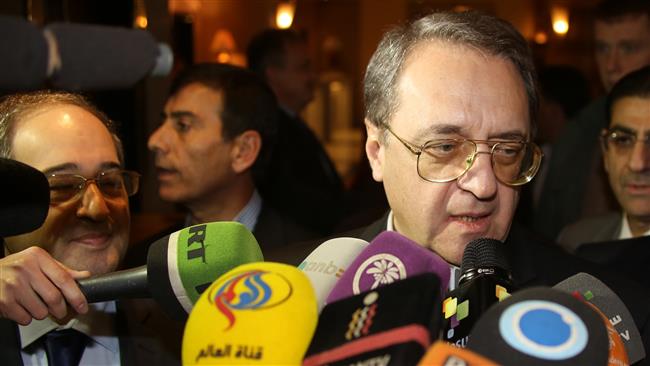 A senior Russian diplomat says Moscow and Tehran have reached an agreement on the delivery of the Russian-made S-300 surface-to-air missile defense system to Iran.
Russian Deputy Foreign Minister Mikhail Bogdanov made the remarks in an interview with Russia's RIA Novosti news agency on Wednesday, saying that it is a done deal while only some technical issues are left to be clarified.
"As things stand now, this topic is closed. We have reached full understanding on the matter together with our Iranian partners. The question has been fundamentally solved. The rest is just technical details," Bogdanov said.
On Tuesday, an informed source, whose name was not released, told Russia's Interfax news agency that Moscow and Tehran will ink a new contract on the issue, adding that "the air defense system will be of a more modern type."
The comments came hours after Iranian Defense Minister Brigadier General Hossein Dehqan announced that a delegation of Iranian officials are set to travel to the Russian capital city of Moscow next week to sign a new contract on the Russian-built S-300 air defense system.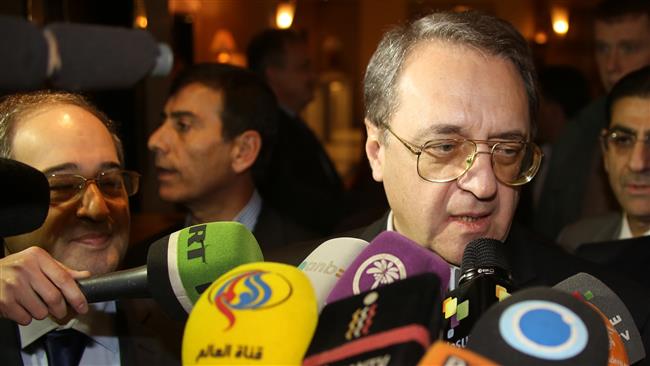 On April 13, Russian President Putin signed a presidential decree paving the way for the long-overdue delivery of the missile defense system to the Islamic Republic.
The decision to deliver the missile system came after Iran and the P5+1 group of countries – the US, France, Britain, China and Russia plus Germany – reached a landmark agreement on Tehran's nuclear program in the Swiss city of Lausanne on April 2.
Under the agreement, dubbed Joint Comprehensive Plan of Action (JCPOA), limits will be put on Iran's nuclear activities in exchange for, among other things, the removal of all economic and financial bans against the Islamic Republic.
Moscow had banned the delivery of the S-300 system to Tehran in 2010 under the pretext that the agreement it signed with Iran in 2007 was covered by the fourth round of the UN Security Council sanctions which bars hi-tech weapons sales to the Islamic Republic.
The Security Council on July 20 unanimously endorsed a draft resolution turning the JCPOA into international law. All 15 members of the UN body voted for the draft resolution in New York, setting the stage for the lifting of the Security Council sanctions against Iran.