Europe
Russia kills 7 suspected militants in Dagestan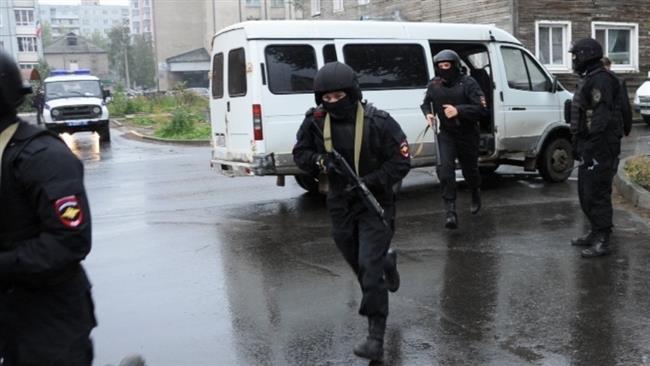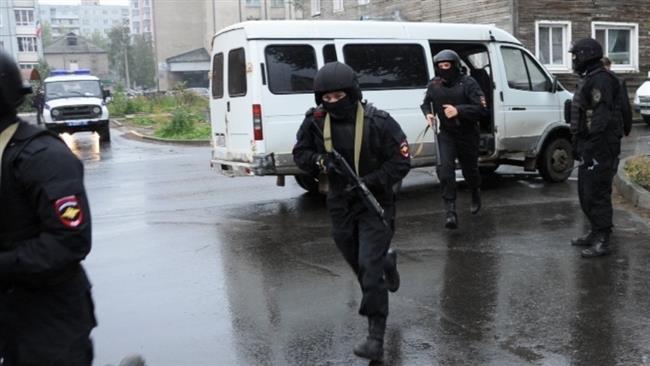 Russian security forces have reportedly killed seven suspected militants in the country's North Caucasus region of Dagestan.
According to Russia's National Anti-Terror Committee on Saturday, the country's security forces attacked a building in Leninsky district on the outskirts of Dagestan's capital, Makhachkala, after receiving information that militants were hiding there.
The committee said the security forces first tried to hold talks with the militants in a bid to convince them to surrender themselves, but attacked the building after the militants opened fire on the troops.
"A total of seven neutralized gunmen have been found during a detailed inspection of the scene of an armed clash in a five-story residential block of flats," the committee stated.
The committee added that the slain militants "were part of the 'Makhachkala gang' and were involved in a number of bold terrorism-related crimes, including attempts on the life of law enforcement officers and extortion of big sums of money from entrepreneurs."
Russia has since the mid-1990s been fighting militants in its North Caucasus region, where the republics of Chechnya, Dagestan, and Ingushetia have been the scene of sporadic attacks and militant clashes.
Violence first broke out in Chechnya in 1994, when 250,000 people were forced to flee to neighboring territories because of a war between Chechen separatists and the Russian army.
After a short-lived period of relative peace from 1996 to 1999, war resumed following attacks blamed on Chechen militant groups.
An estimated 100,000 people have been killed and thousands more displaced in the conflict.