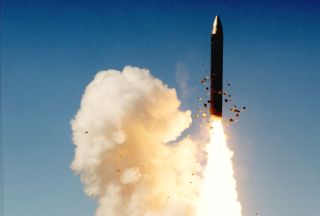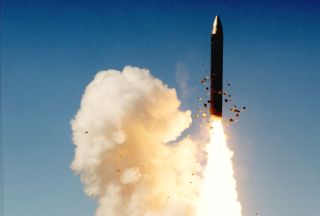 As the US and Russia prepare for a new strategic arms reduction treaty, a senior Russian official says Moscow has at least 10,000 nuclear warheads.
Head of the Russian Academy of Sciences Center for International Security Alexei Arbatov said on Tuesday that "according to unclassified information, the Russian stockpile contains at least 10,000 nuclear warheads, both deployed and strategic," RIA Novosti reported.
Addressing members of the Russian parliament's lower house, the State Duma, Arbatov said, "This is a huge stockpile but not sufficient for 20 or 30 years of negotiations."
"Within this period of time, we could modernize our military as well as our economy," he added.
On Tuesday, members of the State Duma discussed the ratification of the new Russian-US treaty on the reduction of strategic offensive weapons.
Earlier in April, Washington and Moscow signed the treaty, which would replace the expired START 1 treaty.
Under the new accord, the number of nuclear warheads should be reduced to 1,550 on each side, while the number of deployed and non-deployed delivery vehicles must not exceed 800 on each side.
US President Barack Obama submitted the accord to the US Senate for ratification on May 13. His Russian counterpart Dmitry Medvedev handed over the treaty to the State Duma on May 28.
START (Strategic Arms Reduction Treaty) was a bilateral treaty between the US and Union of Soviet Socialist Republics (USSR) first signed on 31 July 1991 which sought to reduce and limit strategic offensive arms.
The pact barred its signatories from deploying more than 6,000 nuclear warheads atop a total of 1,600 intercontinental ballistic missiles (ICBMs), submarine-launched ballistic missiles, and bombers.
According to data released by the US Department of Defense in May, the US currently has a total of 5,113 nuclear warheads.