World News
Russia says war games to repel nuke strike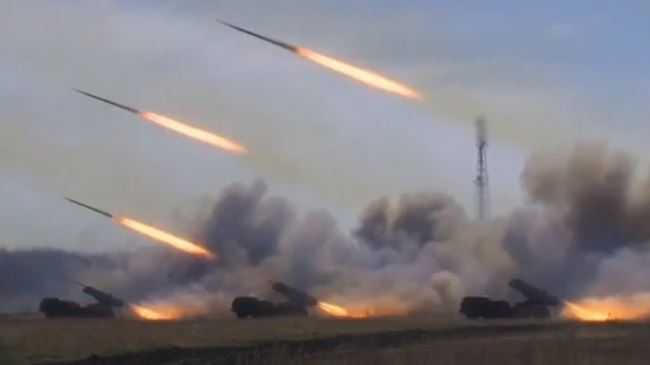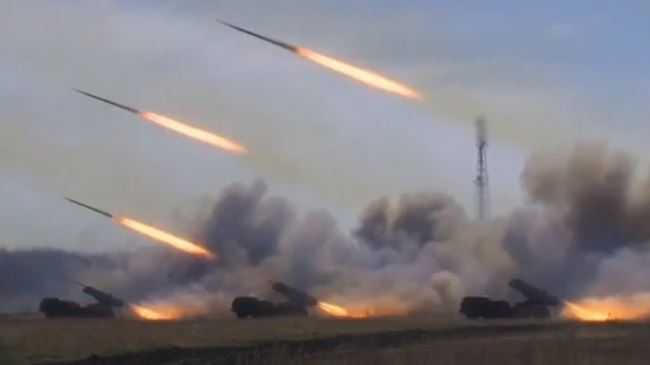 President Vladimir Putin says Russia's military is totally ready while overseeing military drills involving Russia's military forces as tensions grow with the West over the Ukraine crisis.
Putin told reporters at the Defense Ministry on Thursday that Russia's armed forces are in high readiness following the escalating tensions over Ukraine.
"We are carrying out tests of the readiness of the Russian armed forces. It was announced last November. The exercises will involve all branches of the armed forces across the country," he added.
Russian military says a Topol intercontinental ballistic missile launched from the Plesetsk launch pad in northwestern Russia has successfully hit a designated target on the Kura testing range on the far eastern Kamchatka peninsula.
Russian aerospace defense troops have successfully overridden a massive nuclear missile strike, an official representative of the Russian Defense Ministry told RIA Novosti news agency.
"At the Priozersk training area (Kazakhstan), a successful interception of a ballistic target by a short-range countermissile was carried out. A massive rocket nuclear strike was repelled by a ballistic missile defense unit of air and missile defense troops," the representative said.
Also two nuclear submarines from the Northern and Pacific fleets launched intercontinental ballistic missiles.
Also present at today's maneuvers were the leaders of several ex-Soviet countries, which are all part of the Collective Security Treaty Organization.
Earlier on today, Russia criticized NATO's Secretary General for a statement he made denying Russian troops withdrawal from the Ukrainian borders.
On May 7, Russia's President Putin announced that Moscow has pulled its troops from Ukraine's border.
The Ukrainian crisis began last November when the country's then president Viktor Yanukovych refrained from signing an Association Agreement with the European Union in favor of closer ties with Russia.
The refusal triggered months of crisis and clashes with the police, which finally led to the ouster of Yanukovych on February 23. He then travelled to Russia, where he was given sanctuary.