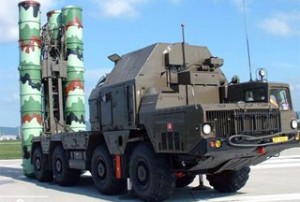 Russian Foreign Minister Sergei Lavrov has snubbed a US warning over the delivery of the sophisticated S-300 anti-aircraft system to Iran.
A senior advisor to US President Barack Obama on Tuesday warned that the delivery of the system to Iran would have "severe" impacts on Washington-Moscow ties.
"We've made it very clear to the Russians that that would have a very significant impact on our bilateral relations," said Gary Samore, the White House coordinator for arms control, weapons of mass destruction proliferation and terrorism.
"I think the Russians understand that the consequences would be very severe," he added.
Lavrov said one day after the US warning that Russia needed "no advice from across the ocean" about the sale of the S-300s.
The minister, who was speaking to reporters during a visit to Turkey, said that Russia would not allow the destabilization of those regions where it delivered arms, Reuters reported.
This comes as Tehran has repeatedly expressed displeasure with Moscow's procrastination in delivering the system.
Russia rejects any political motives behind the delayed delivery.
Iran has been trying to obtain the sophisticated defense system to advance its defense capabilities.
According to Western experts, the S-300 missile defense system, known as the SA-20 in the West, would shield Iranian nuclear sites against a potential Israeli air strike.
The S-300 system, which can track targets and fire at aircraft 120 km (75 miles) away, features high jamming immunity and is able to simultaneously engage up to 100 targets.