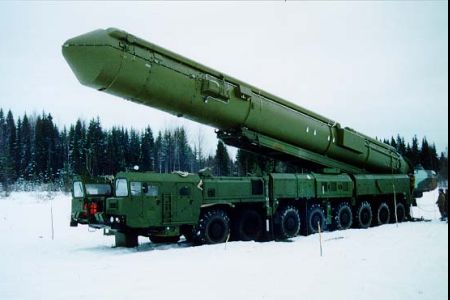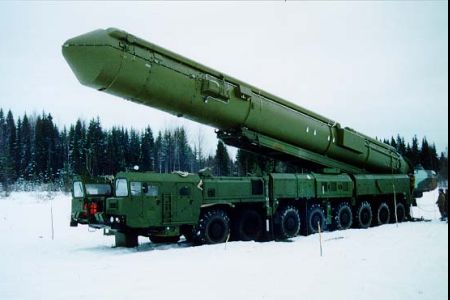 Russia has successfully carried out three tests of intercontinental ballistic missiles with various ranges as part of a regular test of its missile arsenal.
Thursday's tests included the long range Sineva missile (referred to as Skiff by NATO) from the Barents Sea. The missile recorded its longest ever range of 11,547 kilometers in 2008.
Also tested were the Topol RS-12M missile (referred to as SS-25 Sickle by NATO) and the P-29P (RSM-50) missile with ranges of 10,000 and 6,500 kilometers respectively.
The tests started with the launching of the Topol RS-12M missile from Plesetsk cosmodrome in the far north of Russia from where it reportedly landed on target in the Kamchatka peninsula in the Pacific Ocean, AFP reported.
P-29P (RSM-50) missile was launched from a nuclear submarine in the northern seas and can be launched from a depth of 50 meters.
The three successful missile tests "confirmed the high specifications of the missiles and the combat capacities of the country's strategic nuclear forces," a defense ministry spokesman told the Interfax news agency.
Earlier in October, the Russian Defense Ministry announced a successful test of its new Bulava inter-continental long-range ballistic missile. This missile has the ability to carry multiple warheads to a range of 8,000 kilometers and is designed to dodge missile defense systems.