Europe
Russia to Evacuate Arctic Floating Research Laboratory as Ice Melts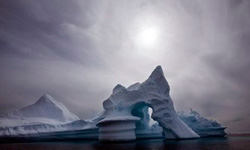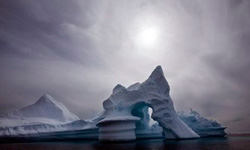 Russia ordered the urgent evacuation of the 16 crewmembers of a drifting Arctic research station, after the ice floe that hosts the floating laboratory began to disintegrate.
Natural Resources and Ecology Minister Sergey Donskoy on Thursday set a three-day deadline to draft a plan to evacuate the North Pole-40 floating research station.
"The ice is disintegrating," AFP quoted a ministry spokesperson as saying. "Cracks appeared in the floe." If the situation is not addressed, it may also result in the loss of equipment and contaminate the environment near Canada's economic zone.