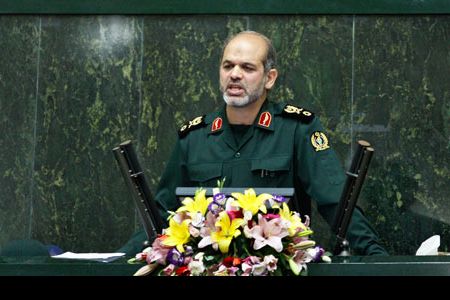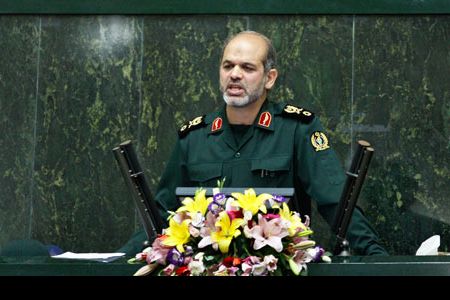 Defense Minister Ahmad Vahidi says Iran has taken legal action against Russia's "breach of contract" in canceling the delivery of the S-300 missile defense system.
Brig. Gen. Vahidi, who was speaking at a meeting of the parliament's National Security and Foreign Policy Commission on Sunday, told lawmakers that Moscow will face the consequences of its "violations," IRNA reported.
He was responding to lawmaker Mostafa Kavakebian's appeal to the minster to speed up action against Moscow.
The report does not mention the place or the manner of the legal proceedings taken against the Russian federation.
The S-300 surface-to-air system, known as the SA-20 in the West, can track targets and fire at aircraft 120 km (75 miles) away. It also features high jamming immunity and is capable of simultaneously engaging up to 100 targets.
In early 2007, Iran received a reported USD 1 billion-plus delivery of sophisticated Russian Tor-M1 air-defense systems.
According to another 800-million-dollar contract signed in the same year, Moscow agreed to provide Iran with at least five S-300 systems.
However, the contract's implementation was repeatedly delayed until the UN Security Council imposed the US-engineered sanctions Resolution 1929 against Iran.
Following the UN action, Russian authorities began making conflicting statements about how the new sanctions would affect the contract.
Iran expressed its disappointment with Russia, saying that since Resolution 1929 does not specifically ban the delivery of defensive missiles, Moscow has no excuse for refusing to commit to the deal.
Iran seeks the delivery of the sophisticated S-300 system to counter potential Israeli air strikes on its nuclear facilities.
Tehran says the only aim of its nuclear program is the civilian applications of the technology. The US, Israel and their European allies — Britain, France and Germany — accuse the country of pursuing military objectives.
Israel has repeatedly threatened to attack the country.