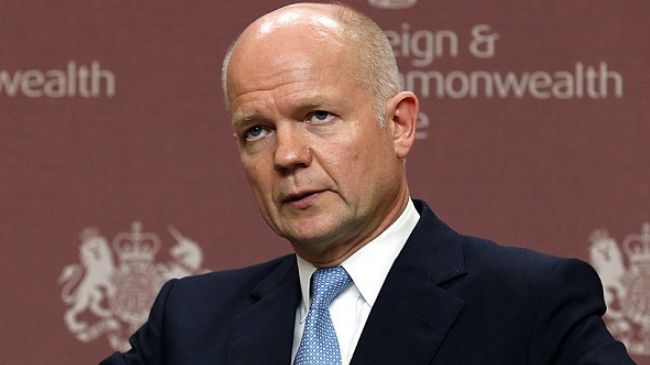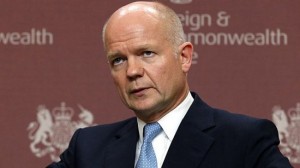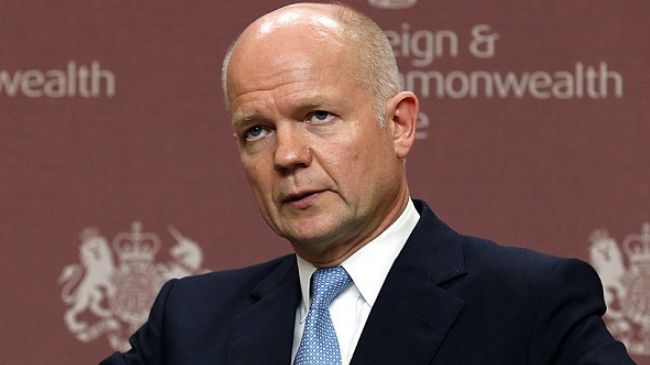 British Foreign Secretary William Hague has warned of "significant costs" facing Russia if its troops do not withdraw from the autonomous region of Crimea in southern Ukraine.
"Be in no doubt, there will be consequences. The world cannot say it is OK to violate the sovereignty of other nations. The costs would be imposed unless the Russians respect the sovereignty of Ukraine," Hague said on the state-run BBC Radio 4's Today programme on Monday.
He also signaled that economic sanctions against Moscow were on the table, adding that the diplomatic response was already happening.
The remarks by the top British diplomat echoed earlier ones by US President Barack Obama, who warned Russian President Vladimir Putin that Moscow's actions in Ukraine would carry "costs." He also urged Russia to pull back its military forces from Crimea or face political and economic isolation.
Hague, who is currently in the capital Kiev for talks with Ukraine's new government officials, has announced a £10 million package to help the Eastern European country's economy.
Russian Foreign Minister Sergei Lavrov, however, slammed threats of "sanctions and boycotts" against his country over its actions in neighboring Ukraine.
Addressing the opening session of the UN Human Rights Council in the Swiss city of Geneva, Lavrov also stated that the deployment of Russian troops to Ukraine is only aimed at freeing the country from a spiral of violence.
Lavrov also called on the new Ukrainian leadership to return to the February 21 agreement between the Ukrainian government and opposition and make a constitutional reform through a nationwide referendum.
This comes a day after reports suggest that hundreds of Russian troops were heading to Crimea as the political crisis continues in the former Soviet state.
According to witness reports, some 12 military trucks carrying troops, two ambulances, and a Tiger vehicle armed with a machine gun were on the road on Sunday from the Ukrainian city of Sevastopol, the home to Russia's Black Sea fleet, to Simferopol, Crimea's administrative center.
Ukraine has been gripped by crisis since November last year, when ousted president, Viktor Yanukovych, refrained from signing an Association Agreement with the European Union in favor of closer ties with Russia.
The Ukrainian parliament removed Yanukovych from power last week and named Oleksandr Turchynov, the legislature's speaker, as the country's interim president.