Syria
Russia to reduce forces in Syria by year-end: Military chief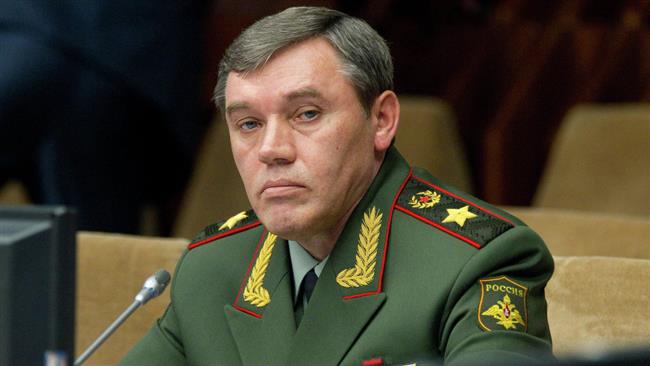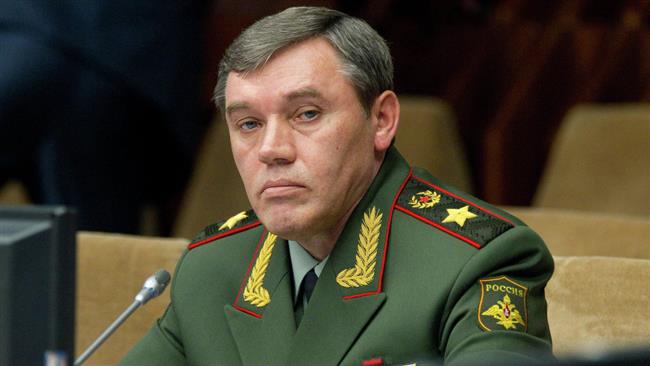 Russia is set to reduce its troops in Syria by the end of the year after finishing up the remaining "few" missions there, says Chief of the General Staff of the Russian Armed Forces Valery Gerasimov.
"There is very little left to do before the completion of military objectives. Of course, a decision will be made by the supreme commander-in-chief and the deployment will be reduced," Gerasimov said Thursday, on the sidelines of a meeting between President Vladimir Putin and military top brass in the Black Sea resort of Sochi.
When asked about the extent of the drop in the level of troops, Gerasimov said it would "depend on the situation."
"But, obviously, it will be a considerable reduction, with only the reconciliation center, two military bases and a number of structures needed to maintain the current state of things being left," he said.
Russian jets have been conducting air raids against Daesh and other terrorist groups inside Syria at the Damascus government's request since September 2015.
The airstrikes have helped Syrian forces advance against anti-Damascus militants, who have been wreaking havoc in the Arab country since 2011.
Russian military personnel have been operating from the Russian naval facility in the western Syrian port of Tartus as well as the airbase in Hmeimim.