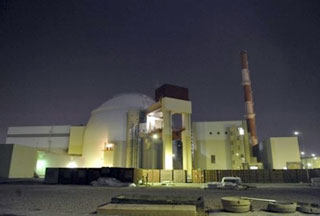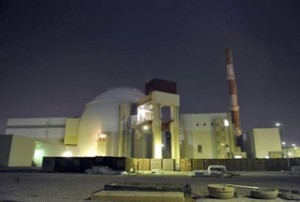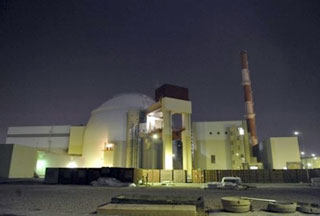 Russian nuclear fuel producer confirms that the next batch of uranium required for the Bushehr power plant is ready for shipment to Iran.
Speaking in Bratislava, Slovakia, today, the President of TVER company, Yury Olenin, told journalists that the next fuel delivery will be needed a year after the launch of the reactor. "If the launch takes place this year, the fuel will be shipped in 2011," he added, quoted by RIA Novosti News Agency.
The much delayed nuclear power plant on the southern Iranian coast by the Persian Gulf is scheduled to come on line this summer and the first batch of two fuel canisters for the plant was delivered in 2007 in preparation for its launch.
Olenin has confirmed that the second consignment has been readied by his Novosibirsk, Siberia-based company and is to be installed one year after its start-up.
Regarding the prices for the fuel, Olenin said, "We are always in contact with our Iranian colleagues and agree on prices which change in line with world uranium prices and the cost of its enrichment,"
Russia's Ambassador to Tehran Alexander Sadovnikov was reported by the same news agency today as saying that "about 3,000 Russian personnel are currently working at Bushehr nuclear power plant."
When asked about the effects of possible new sanctions on this project, the ambassador said, "The Bushehr power plant is entirely peaceful. There is no mention at all of this plant in the decisions regarding Iran's nuclear program."
"We have complete understanding with the international community and the IAEA in this regard. IAEA has complete supervision over the process of construction, commissioning and utilization of this plant. Therefore, no new sanctions will touch the Bushehr power plant," stated Moscow's top diplomat in Iran.
The construction of the Bushehr electricity generating plant started in 1975. However, following the victory of the Islamic Revolution in 1979 and the deposing of the pro-US dictator, Shah Mohammad Reza Pahlavi, the US government cajoled Germany to renege on its contractual obligations and abandon the project.
After years of inactivity, Iran signed a contract with Russia in 1998 for the completion of the plant, yet its completion has been postponed repeatedly since then.
In March 2010, Russia's Foreign Minister Sergei Lavrov said that the plant will be launched this year.