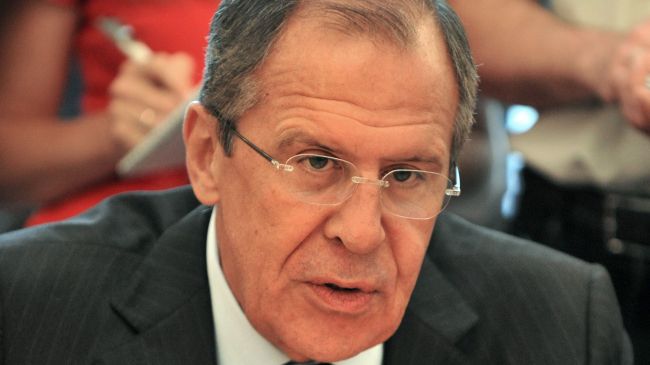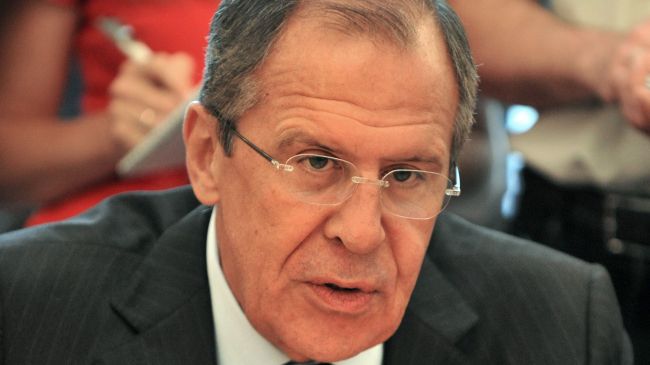 Russian Foreign Minister Sergei Lavrov has called on all parties involved in the Syrian crisis to take part in the Geneva-2 conference without any preconditions.
Lavrov made the remarks on Wednesday at a press conference following his meeting with his Indian counterpart Salman Khurshid.
He also pointed out that it was important the next round of international talks on Syria be held as soon as possible.
"We'd like to convene the Geneva-2 conference as soon as possible to allow Syrians themselves to agree on measures to implement the Geneva communiqué," Lavrov said
On Tuesday, Lavrov expressed doubt that the West could persuade Syrian opposition to take part in the US-Russia-brokered peace conference in November.
Syria has been gripped by deadly unrest since 2011. According to the UN, more than 100,000 people have been killed and a total of 7.8 million of others displaced due to the violence.
On May 7, Russia and the US agreed to convene an international conference on Syria, which will serve as a follow-up to an earlier Geneva meeting held in June 2012.
However, the date of the event keeps slipping as Syria's foreign-backed opposition coalition remains divided over taking part in the second round of Geneva talks. They have repeatedly refused to take part in the conference unless Syrian President Bashar al-Assad steps down.
The Syrian government has already announced that it is ready to take part in the peace conference without any preconditions in an effort to help end over two years of deadly turmoil in the country.