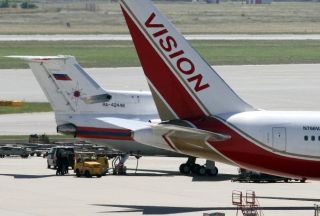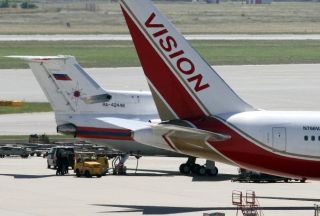 Ten Russian spies arrested in the US have been exchanged in Vienna with four agents convicted of espionage for Washington in one of the biggest spy swaps since the Cold War.
A Boeing 767-200 carrying ten deported Russian spies from the US landed at Vienna airport on Friday and was parked next to a Russian Emergencies Ministry plane believed to have the four American secret agents onboard, AP reported.
The high-profile exchange took place under an exchange deal reached on Thursday between the Russian Foreign Intelligence Service and the US Central Intelligence Agency.
All ten spies earlier pleaded guilty in a New York court to failing to register as foreign agents, and the court later ordered their extradition to Russia, a press release by the US Justice Department said.
Russian President Dmitry Medvedev on Friday signed a decree to pardon four convicted spies including Gennady Vasilenko, Sergei Skripal, Igor Sutyagin and Alexander Zaporozhsky — a former colonel suspected of leaking sensitive information about two of the most famous spies ever caught in the US.
The spy saga comes at a time when the Russian president and his American counterpart Barack Obama have sought to recover ties following their June 24 meeting in Washington.