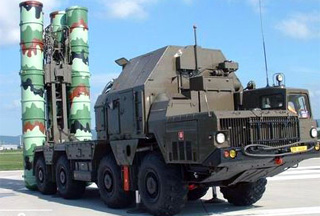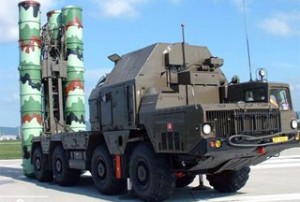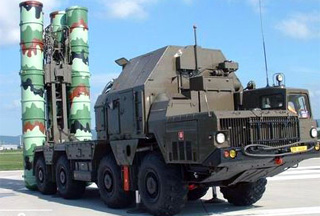 Russia has reportedly promised the visiting Israeli prime minister that Iran will not, for the time being, get its long anticipated S-300 anti-aircraft system that it has purchased from Moscow.
Benjamin Netanyahu indicated on Monday that he had managed to win assurances from the Kremlin that the delivery of the system, referred to as the "game changer," will be held off, according to a report by the Israeli daily Haaretz.
"On this issue [the S-300s] Russia is taking into consideration the needs for stability in the region," Netanyahu claimed after his hours-long meeting with the Russian President Dmitry Medvedev.
The S-300 surface-to-air system, known as the SA-20 in the West, can track targets and fire at aircrafts 120 km (75 miles) away. It also features high jamming immunity and is capable of simultaneously engaging up to 100 targets.
In early 2007, Iran received a reported $1bn-plus delivery of the sophisticated Russian Tor-M1 air-defense systems.
Iran reportedly seeks the delivery of the S-300 system to defend itself against potential air strikes that have been threatened by Israeli and US officials.
A senior Israeli official who attended the talks between Medvedev and Netanyahu revealed that their Monday's meeting was focused on Iran, according to the Israeli daily.
Medvedev made "harsh statements on the Iranian issue, the likes of which we've never heard from him," the unnamed official was quoted as saying by the paper.
The White House, under the rule of former President George W. Bush, sought to ban the Russian state arms exporter, Rosoboronexport, from supplying Iran with 'sensitive technology' in October 2008.
Medvedev, however, brushed aside the notion at the time, saying that the US decision was simply an attempt to sideline a successful competitor on the global arms market.
Iranian officials have warned that Tehran will reconsider future dealings with Moscow if it does not live up to its contract commitments to Iran.