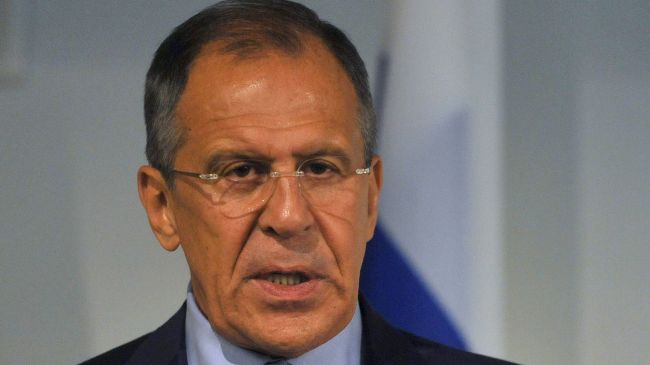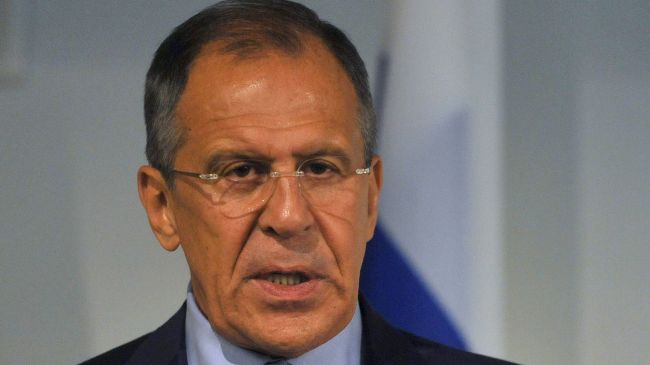 Russia has warned the United States against "hasty and reckless steps" over the crisis in Ukraine that could harm Moscow-Washington relations.
Russian Foreign Minister Sergei Lavrov gave the warning in a telephone conversation with his US counterpart John Kerry on Friday.
Lavrov "warned against hasty and reckless steps capable of causing harm to Russian-American relations, particularly… sanctions, which would inevitably hit the United States like a boomerang," the Russian Foreign Ministry said in a statement issued after the phone conversation.
On the sidelines of a Rome conference on Libya, the two foreign ministers met on Thursday to discuss the situation in Ukraine. After the meeting, Lavrov said there was no agreement between the two sides on the issue.
"In fulfillment of instructions from Presidents Vladimir Putin and Barack Obama, who discussed the situation in Ukraine over the phone the day before, [Lavrov and Kerry] agreed to continue the consideration of the issue of the acute political crisis that has engulfed that country," the statement noted.
US President Barack Obama has already signed an executive order authorizing visa restrictions on those he accused of "threatening Ukraine's sovereignty and integrity."
In response, Moscow has accused Washington of double standards and interfering in Ukraine.
In another statement released on Friday, the ministry said that Moscow will not capitulate to the European Union's threat of sanctions over the crisis in Ukraine and will retaliate if the restrictions are imposed.
"Russia will not accept such language of sanctions and threats, but in the event of their implementation in practice they will not be left without a response," the statement said.
The ministry's comments came a day after an EU emergency summit in Brussels decided to freeze talks on a visa-free regime with Russia.
The statement also accused the European Union of taking an "extremely unconstructive position" concerning Ukraine's situation.