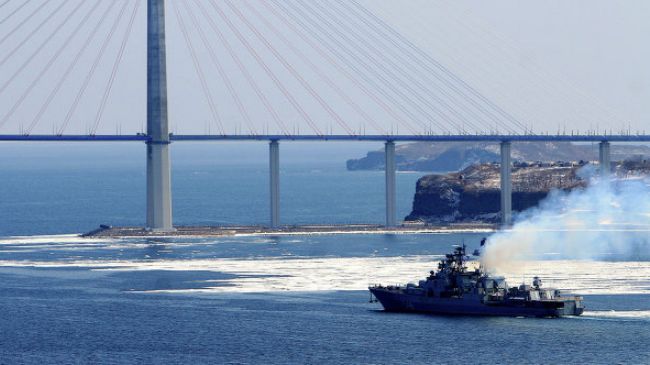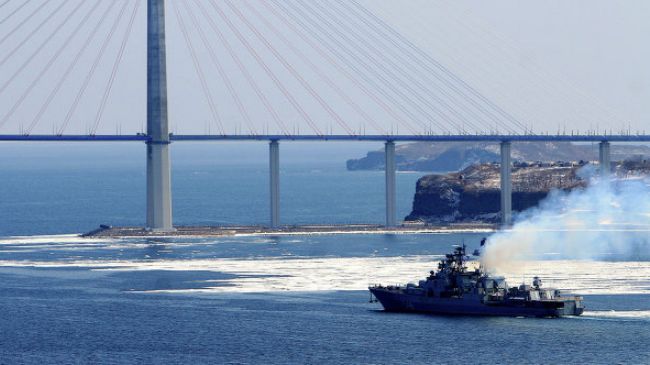 Russia has sent a group of warships from its Pacific fleet to the Mediterranean Sea to set up a naval task force there, the Russian Defense Ministry says.
The ministry said on Friday that the warships including the destroyer Admiral Panteleyev, the Peresvet and the Admiral Nevelsky amphibious warfare ships, the Pechenga tanker and the salvage/rescue tug Fotiy Krylov have been heading for the Suez Canal to pass through the Mediterranean Sea.
It added that the naval fleet is scheduled to enter the Suez Canal in mid-May.
In March, Russian Defense Minister Sergei Shoigu said that a permanent naval task force is needed "to defend Russia's interests in the Mediterranean Sea."
Admiral Vladimir Komoyedov, the head of the parliamentary defense committee, has previously said that at least 10 warships and support vessels should be in the Mediterranean task force.
Russia has a small naval maintenance facility at Syria's Mediterranean port of Tartus.