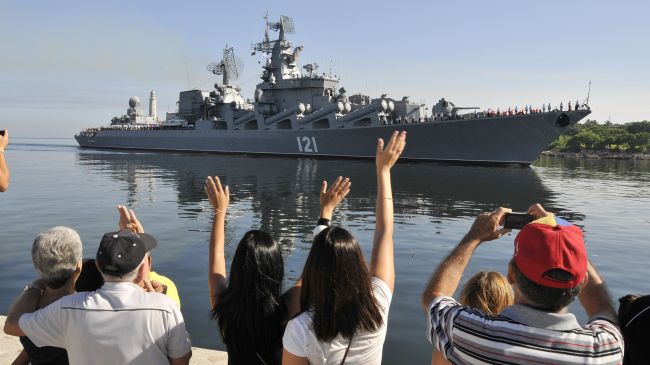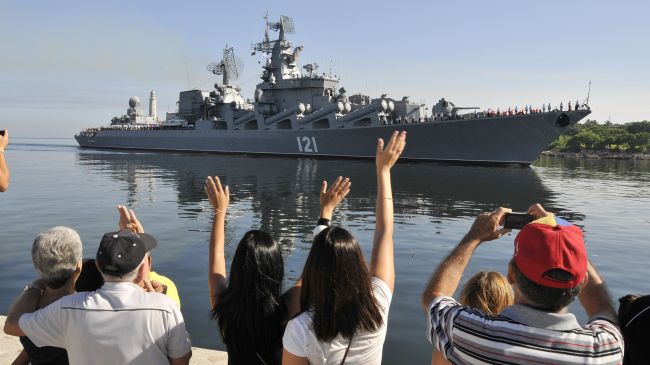 A fleet of Russian naval warships has docked in Venezuela aimed at strengthening cooperation ties between the two countries, the Venezuelan military says.
The navy fleet, including the "Moskva" missile cruiser and three anti-submarine vessels, arrived on Monday at the La Guaira port.
"This visit will allow to create and maintain pluripolar hubs of power with a view to have a more balanced world," said Jesus Ortega Hernandez, commander of Venezuelan Navy operations.
At arrival, over 1,000 Russian marines were greeted with a 21-gun salute by the high command of armed forces and Venezuelan marines.
During the three-day visit, the Russian and Venezuelan fleets would exchange knowledge in matters of operating capacity, according to Hernandez.
This was the last destination for the Russian fleet in Latin America, following visits to Cuba and Nicaragua. After August 29, the warships are to travel to Spain and Portugal for further scheduled visits.
The "Moskva" cruiser is 185 meters (600 feet) long vessel, equipped with radar, 600-kilometer (370-mile) range rockets and mobile guns capable of repelling threats from a radius of 60 kilometers, according to captain and official translator Sergei Ivanovich.
Venezuela is a large buyer of Russian military hardware. In addition, the two countries produce 206,000 barrels of oil a day via joint ventures and have bilateral gas investments worth USD 21 billion.