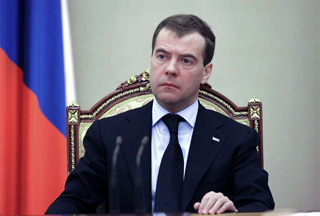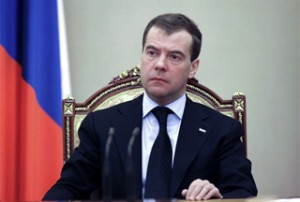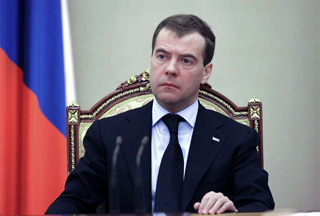 Russian leaders have pledged retaliation as the death toll from two bomb explosions in Moscow's metro reach 38 people.
President Dmitry Medvedev ordered senior officials to fight terrorism "without hesitation, to the end" after two female bombers detonated their explosives in Moscow's metro trains.
"The policy to suppress terrorism in our country and the fight with terrorism will be continued," Russian news agencies quoted Medvedev as saying in an emergency meeting convened after the twin blasts.
Medvedev said Russia would act without compromise to root out terrorists and ordered security to be boosted across the country.
"We will carry out uncompromising operations against terrorists to the end," Medvedev added.
He said human rights must be respected during police operations, a Kremlin spokesman said.
The AFP news agency quoted a spokeswoman in Russia's emergency situations ministry as saying that the death toll from Monday's twin blasts reached 38 after two more victims died in hospital.
A total of 64 people were wounded, she added. The death toll does not include the two bombers.
The majority of the dead were killed in the first blast at the Lubyanka metro station but another dozen people were killed in the second at the Park Kultury station.
Meanwhile, Prime Minister Vladimir Putin called for tighter security measures.
"I am confident that law enforcement agencies will do everything to find and punish the criminals," said Putin.
The "terrorists" responsible for the twin suicide bomb attacks in the Moscow metro Monday will be caught and "destroyed," he added.