Europe
Russian State Duma Delegation to Arrive in Tehran Monday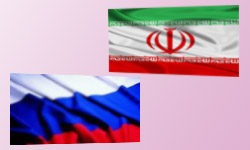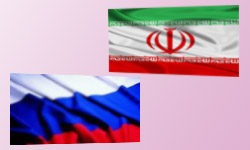 A high-ranking Russian parliamentary delegation is slated to pay a visit to Iran this week to discuss the bilateral ties between the two countries, specially in parliamentary grounds.
Vice-Chairman of the Russian State Duma Nikolay Levichev will be heading the delegation during the visit to Iran which will kick off on February 14.
During their 4-day visit to Iran, the Russian legislators are slated to hold talks with Iranian Foreign Minister Ali Akbar Salehi and Iranian parliamentarians, including Chairman of the parliament's National Security and Foreign Policy Commission Alaeddin Boroujerdi.
The visit of the Russian lawmakers will take place at the invitation of the Head of Iran-Russia Parliamentary Friendship Group, Mehdi Sanayee.
The Russian MPs will attend an Iranian parliament's open session and also pay a visit to the historical city of Isfahan.
Last week, the Iranian foreign minister said Tehran and Moscow can become "reliable" partners of each other, given their leaders' determination to further boost mutual cooperation.
Addressing the 10th meeting of Iran-Russia Joint Economic Cooperation Commission in Moscow on Tuesday, Salehi described the meeting as a milestone in the two countries' mutual cooperation, and said the two sides have reached good understandings and separate agreements during the meetings of their special working groups.
"We hope that after the implementation of the agreements held at this meeting, the two countries' cooperation would expand in accordance with the existing capacities," the Iranian foreign minister said.
Salehi reiterated that Iran holds a special view of its ties with Russia, and added, "The Islamic Republic of Iran and Russia can be reliable partners of each other and we hope to promote the two countries' trade relations more than before in light of the existing determination and will of the two states' high-ranking officials."
Iran and Russia have vast cooperation in different fields, specially in political and economic spheres.
The two enjoy also special position on the international scene and have long held constant consultations on key regional and global issues.