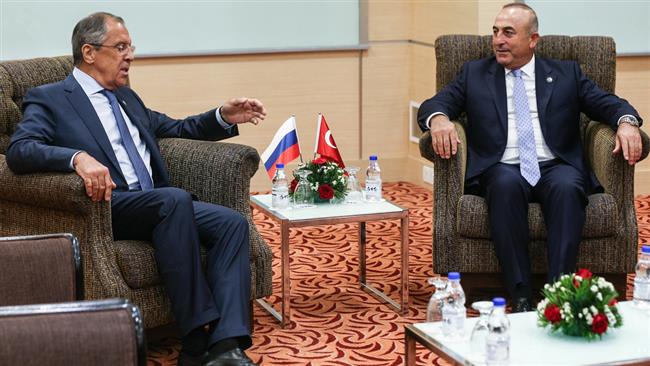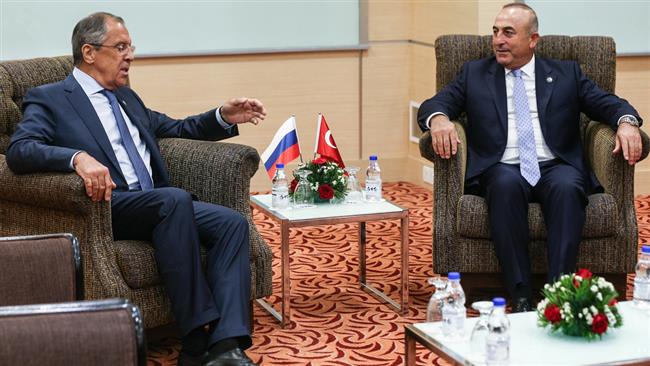 Russian Foreign Minister Sergei Lavrov and his Turkish counterpart Mevlut Cavusoglu meet for the first time since the two countries broke ties after Turkey's downing of a Russian jet last year.
The two diplomats met on Friday on the sidelines of a regional economic cooperation conference in the Black Sea resort of Sochi.
"We hope that this encounter will set the right tone for the normalization of relations," Lavrov was quoted as saying by TASS news agency.
The meeting follows a phone conversation between Presidents Vladimir Putin and Recep Tayyip Erdogan on Wednesday, after the Turkish strongman sent a letter of a apology to Moscow, according to the Kremlin.
Kremlin spokesman Dmitry Peskov said Friday's talks were expected to help pave the way for a meeting between Putin and Erdogan that could take place either before or at a G20 summit in China in September.
Putin has ordered his government to hold talks on lifting an embargo imposed on some Turkish food and to restore full trade ties with Ankara.
Turkish tourism, a key revenue earner for the country, was dealt a serious below by the diplomatic crisis as the number of Russian tourists visiting Turkey drastically declined.
The two countries support opposite sides in Syria, with Turkey backing militants in their bid to topple President Bashar al-Assad.
RIA news agency quoted Cavusoglu as saying after his meeting with Lavrov that Turkey and Russia should work together for a political solution to the Syria crisis.
Cavusoglu said Ankara is fighting directly with Daesh, this is why Turkey is a target for terrorists.
The country is reeling from a gun and bomb attack at Istanbul's main airport after three suspected Daesh bombers on Tuesday killed 44 people in the deadliest in a string of attacks in the country this year.
Broadcaster Haberturk said on its website on Friday that Turkish police detained 11 foreigners suspected of being members of a Daesh cell in Istanbul.
The arrests in the dawn raid, by a counter-terror police squad in the Basaksehir district on the European side of the city, brought the number of people detained in the investigation to 24, it said.
On Thursday, Turkish officials said the suspected bombers at the Istanbul airport were Russian, Uzbek and Kyrgyz nationals.