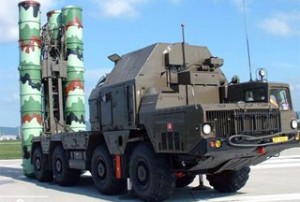 Russia cites unspecified technical reasons for the delay in the delivery of the S-300 anti-aircraft system to Iran.
"The delay is due to technical problems," deputy head of Russia's Federal Service for Military-Technical Cooperation Alexander Fomin said on Wednesday.
According to the Russian official, Moscow is working on resolving the issue.
"The systems will be delivered when these problems have been resolved," he went on to say.
The S-300 surface-to-air system, known as the SA-20 in the West, can track targets and fire at aircrafts 120 km (75 miles) away. It also features high jamming immunity and is capable of simultaneously engaging up to 100 targets.
Iran reportedly seeks the delivery of the S-300 system to defend itself against potential air strikes that have been threatened by Israeli and US officials.
Iranian officials have warned that Tehran will reconsider future dealings with Moscow if it does not live up to its contract commitments to Iran.