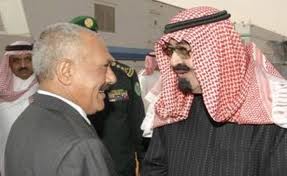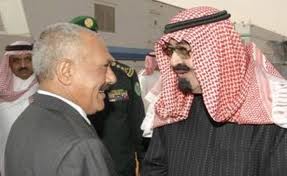 Yemen's opposition has accused Saudi Arabia of protecting the President Ali Abdullah Saleh's regime, as revolutionaries seized control of most of the provinces in Yemen.
In an interview with Press TV on Sunday, Ali al-Mamari, spokesman for the Yemeni's opposition Coalition for Youth Revolution, said Saudis intend to save Saleh's regime from collapse, because they fear if the still-unfolding revolution succeeds in Yemen, the tide of awakening would ultimately engulf Saudi Arabia itself.
Asked why the West does not act against Saleh's regime just like it did against Libya, the parliament member who resigned from the ruling party over violence noted that access to Libya's vast oil riches was the driving force behind the West's action on the North African country, while in Yemen, Saudi Arabia's support has prevented the West from going ahead with a similar response.
"Because Libya has got oil, there are natural resources, and geographically Libya is close to Europe, and because that regime Libya has done a lot of crimes against its people, but in Yemen this matter has been delayed for many reasons, because the Saudi regime has been supporting the Yemeni regime and… because the Saudi Arabia believes that if the revolution succeeded in Yemen, the eventual change would lead to Saudi Arabia," al-Mamari argued.
"As you know the Arab states in the Persian Gulf are conservative regimes and they don't like the revolutions anyway, but today our friends in the [P]GCC have reached to this conclusion that the departure of Ali Abdullah Saleh is inevitable and he has to leave today before tomorrow and for that reason they decided to remove the cover from this regime," the spokesman for Yemen's opposition coalition added.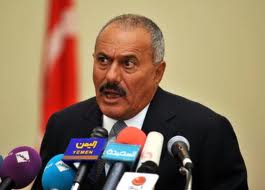 He made the comments as Yemen's revolutionaries said on Sunday that forces loyal to embattled President Saleh have lost control of five provinces, including Mareb and Saa'da.
"It seems that the world does not want to help and support this regime anymore because they are seeing that all the people from 19 Yemeni provinces have come to the streets and ask the departure of Ali Abdullah Saleh and the Yemeni people decided there will be no retreat from those demands," al-Mamari noted.
In a popular revolution that began in late January, hundreds of thousands of people have been staging regular demonstrations in Yemen's major cities. The public have been calling for an end to corruption and unemployment and demanding Saleh's ouster.
The president has been in office for nearly 33 years with several opposition members arguing that his long-promised political and economic reforms have never materialized.