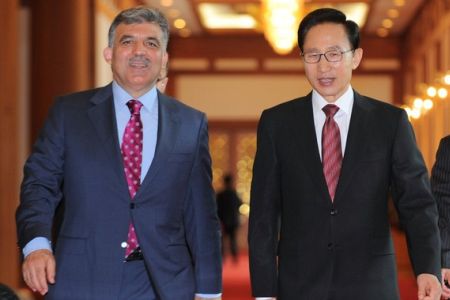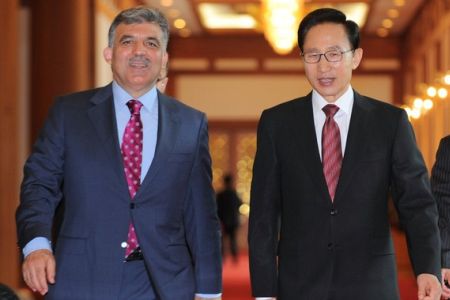 South Korea says it will build a nuclear power plant in northern Turkey as the two countries are planning to cooperate in the nuclear energy sector.
South Korea said it would build the Sinop nuclear power plant in the Black Sea area, costing around $10 billion.
Turkish President Abdullah Gul and his South Korean counterpart Lee Myung-bak agreed the project in June, a source close to the project told the Turkish daily Hurriyet on Friday.
Preparatory work is under way as both presidents are planning to enter one of the most important phases of the process, and will most probably sign a deal when Gul travels to Seoul for the G20 summit on November 11-12.
Russia has already signed a deal with Turkey to build, own and operate Turkey's first nuclear power plant at Akkuyu.
Top officials from South Korea's state-controlled energy company, KEPCO, visited Ankara on Tuesday and Wednesday for talks with Energy Minister Taner Yildiz and other Turkish officials on the planned nuclear agreement which would cost around $10 billion, the paper said.
The two sides will need to iron out the wrinkles before November to reach a feasible agreement, only after which a full contract would be signed between KEPCO and the Turkish Energy Ministry.
KEPCO is the world's sixth largest nuclear energy company in terms of generated power.